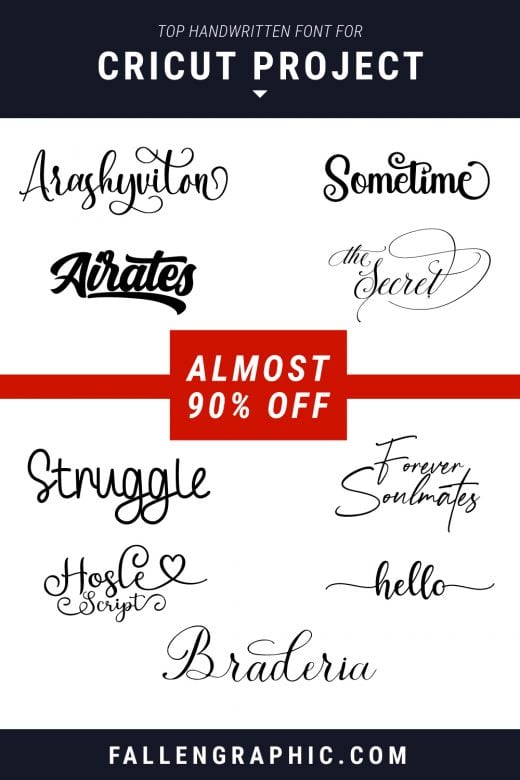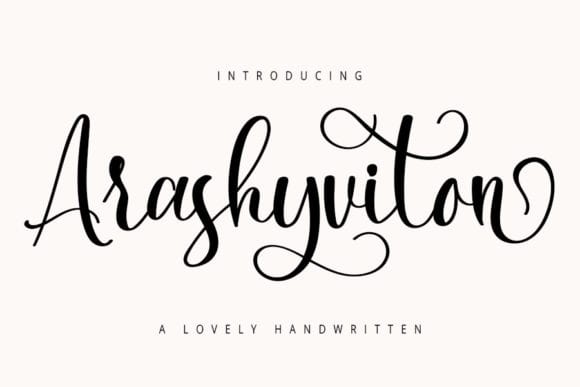 Arashyviton is a lovely script font featuring charming, playful characters that seem to dance along the baseline. This font is PUA encoded which means you can access all glyphs and swashes with ease!
Author : AboutTheFont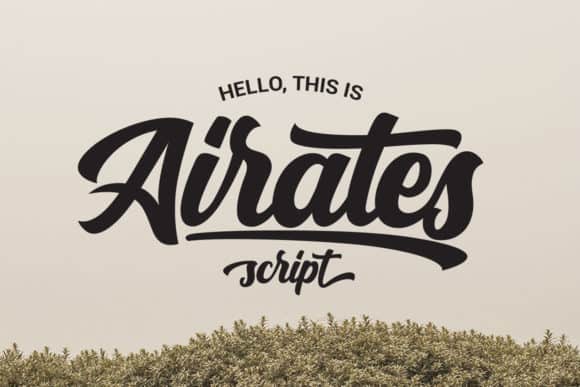 Airates is a gorgeous and bold handwritten font, crafted to give your headlines and logotype projects a stylish touch. This font reads as strong, confident, and dynamic and can add tons of nostalgic character to your designs.
Author : maculinc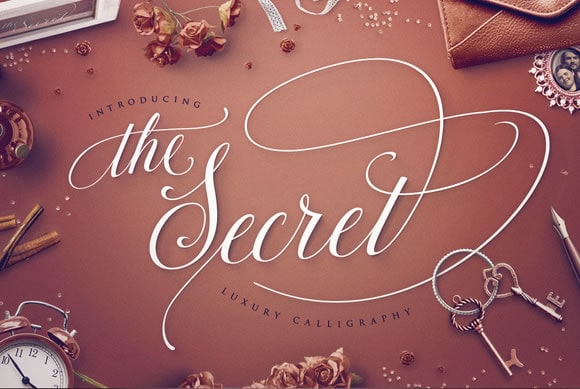 The Secret is a beautiful unique calligraphy style font that comes with loads of glyphs and features. The secret is so beautiful and contains so many features that it has been coined as the alternative to the beautiful Samantha script & Magnolia Sky font. Some will agree with this assessment, others might not, but we can all agree that The Secret is a stunning font with a even more stunning design. It's unique and truly one of a kind.
Font Features
This fancy font comes with 689 glyphs and contains more than 50 end-swashes. Every end swash has been carefully crafted by hand to create a perfectly balanced font.
Some of the unique features of The Secret font are:
– Contextual Alternates
– Discretionary Ligatures
– Stylistic Alternates
– Swashes & Swooshes
– PUA Encoding (Private Use Areas)
Creating The Secret Font
The creation of The Secret was a very delicate and time consuming process. In order to strike the right balance between elegance, usability and readability every glyph was created with a single key value in mind: Coherence.
Every letter has been carefully drawn, tested, drawn again and digitally optimized.
The result is a beautiful font where every letter integrates perfectly. While a lot of handwritten fonts are focusing on certain groups of users, The Secret has been created with both personal as professional use in mind.
Using The Secret
The Secret is a font that allows you to play and experiment. You can literally use it for any type of project. It doesn't matter if you need to create a wedding invite, a business brochure or a lawyers business card. You can mix and match the letters to create a elegant & fancy design, a playful and fun design or a unique mix of elegance and playfulness.
Because of the great amount of glyphs you can use this font over and over again and still come up with something completely unique each time.
Just as all the fonts you find in your subscription they are compatible with all types of software. From Cricut Design Space & Silhouette Studio to Adobe Photoshop & Illustrator. The best thing about The Secret is that it comes with loads of advanced features that will make the designing process really easy. If you are using Photoshop or Illustrator, the font will automatically choose the optimal characters without even the need of touching the glyphs panel.
Author : Blessed Print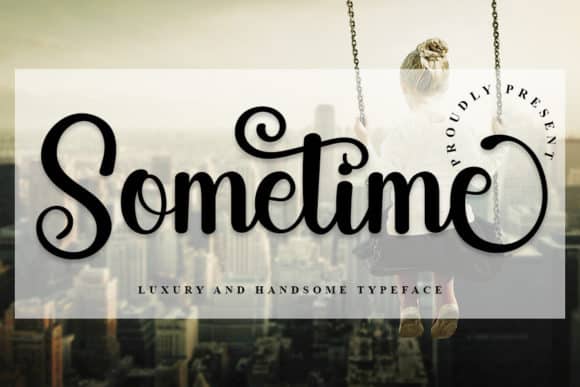 Sometime is a beautiful and refined script font. It has a classy, elegant and modern look that can be used for logos, branding, invitations, stationery, wedding designs, social media posts, and much more!
Author : FreshTypeINK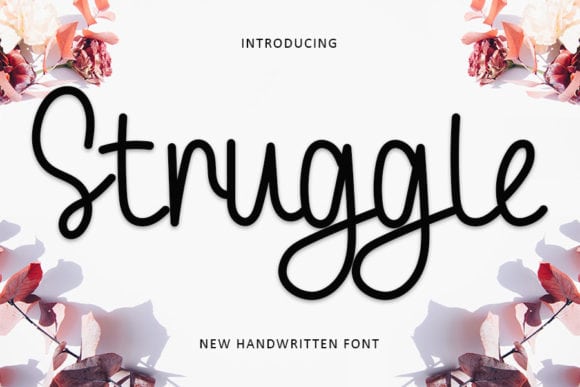 Struggle is a delicate, elegant and flowing handwritten font. It has beautiful and well balanced characters and as a result, it matches a wide pool of designs.
Author : Inermedia STUDIO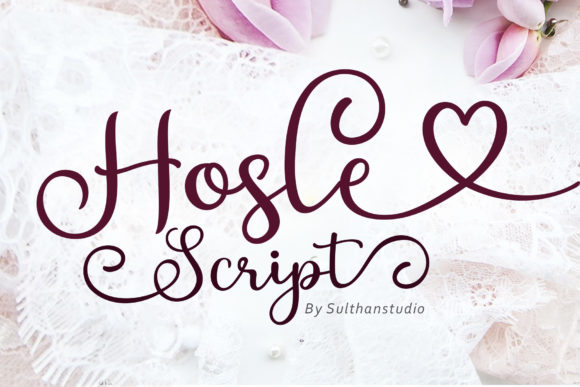 Hosle is a charming script font. Fall for its ravishing style and use it to create gorgeous designs. This font is PUA encoded which means you can access all of the amazing glyphs and ligatures with ease!
Author : Sulthan Studio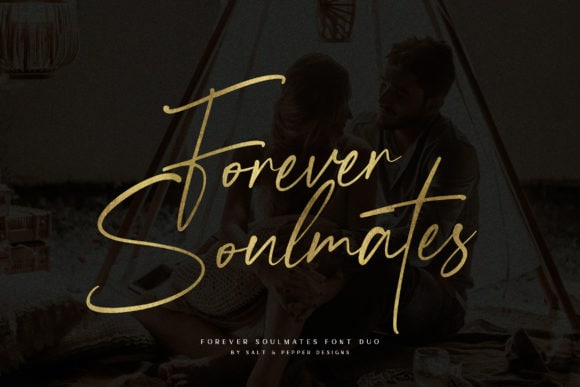 7. Forever Soulmates Font
Forever Soulmates is an incredibly beautiful and versatile duo font (sans serif and script). It is the best choice for creating eye catching logos, branding and quotes. Every letter has a unique and beautiful touch, which will make your design come alive!
Author : Salt and Pepper Fonts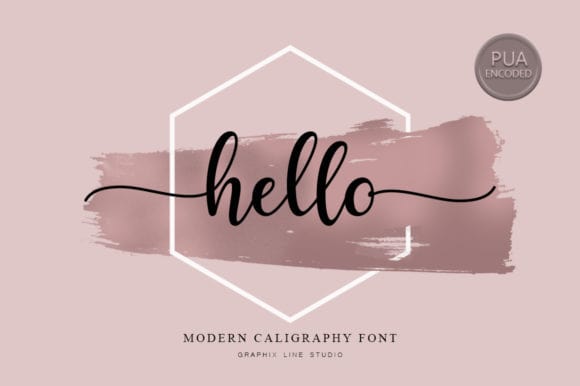 Hello is a friendly and fun script with smooth swashes. Get inspired by this compelling typeface!
Author : Graphix Line Studio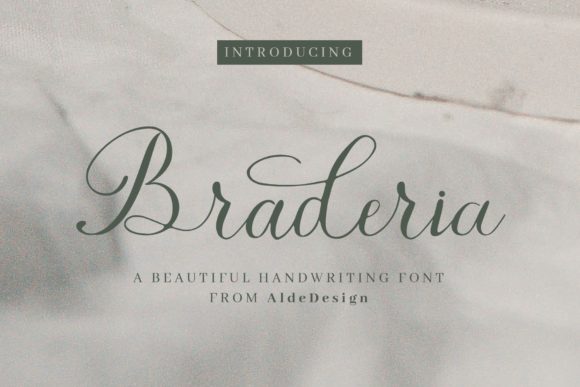 Braderia Script feels equally charming and elegant. It looks stunning on wedding invitations, thank you cards, quotes, greeting cards, logos, business cards and more. This font is PUA encoded which means you can access all glyphs and swashes with ease!
Author : aldedesign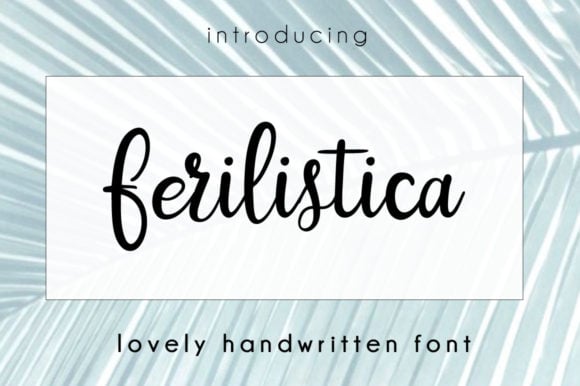 Ferilistica is a chic, refined script font that emanates sophistication and elegance. Its stylish alternates and ligatures make this font the perfect match for any project.
Author : ID Studio
How to install fonts in Windows
To install the font follow these simple steps:
Unpack the zip folder that you downloaded.
Go to the folder with the fonts and search for the .OTF or .TTF file (we recommend you always install the OTF file if available).
Double-click on the font as if you are opening an application.
Now the font installation window will open.
Click Install and wait till it's done.
That's it! You have now installed a font.