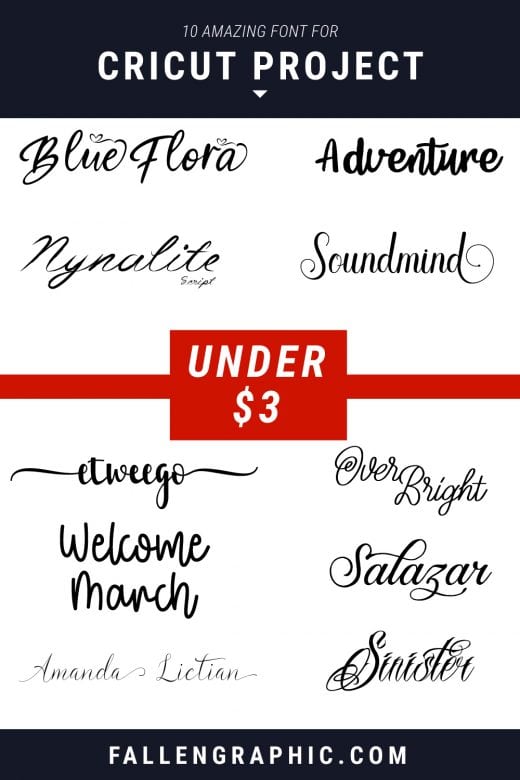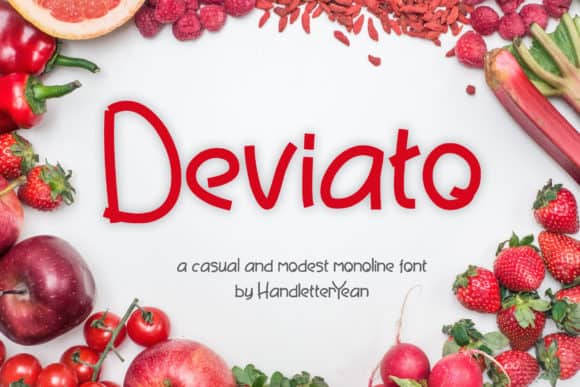 The Deviato is an unique monoline font. It was made to fulfill your needs of a simple monoline font and show modesty on it's appearance.
It can be used for logos, personal or company branding, quotes, daily typing fonts, greeting cards, stickers, and many more.
Author : yean.aguste
The Caprilia is a natural handwritten typeface. It includes bold letters which will add a striking and unique touch to your designs.
Author : Rifki (7ntypes)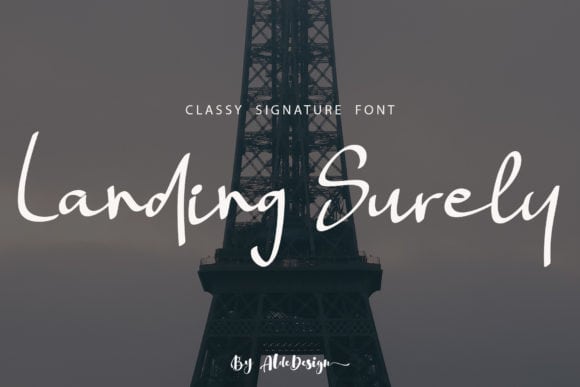 The Landing Surely is a simple, yet classy handwritten font. It has an elegant, stylish look and is a great readability.
It's a great choice for watermark on photography, signature or signature logo design, album covers, business cards, quotes, and many other design projects.
Author : aldedesign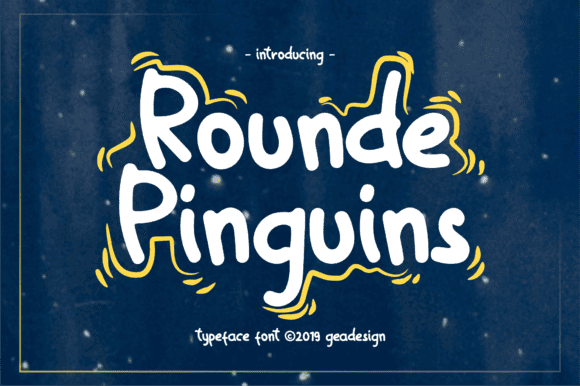 The Rounde Pinguins is a cute handwritten font. It has a fun and playful touch which can be used for branding, quotes, posters, and much more!
Author : geadesign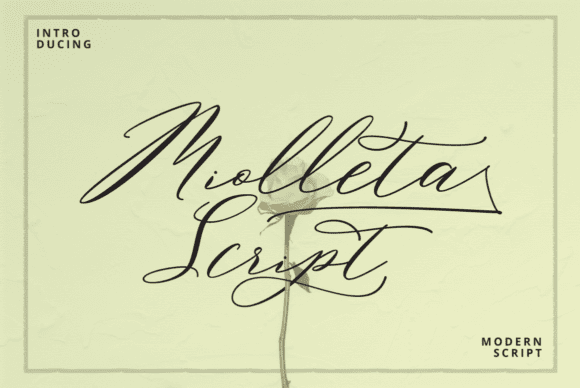 The Miolleta is an unique blend of a classic and modern font. It has an imperfect style with ups and downs and includes a dancing baseline.
Its clean and simple style is perfect for weddings, invitations, escort cards, table numbers, header menus, display, logos, slider blog, custom addresses, stamps, packaging, greeting cards, and much more!
Author : PointLab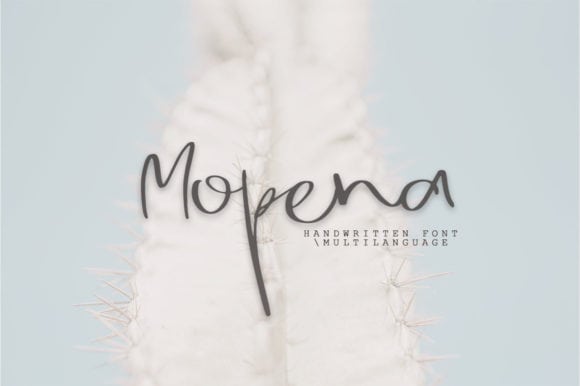 The Mopena is a modern handwritten font. It was carefully crafted to give your design a beautiful look.
It can be used for logos, watermarks, quotes, blog headers, posters, and much more!
Author : Katie Holland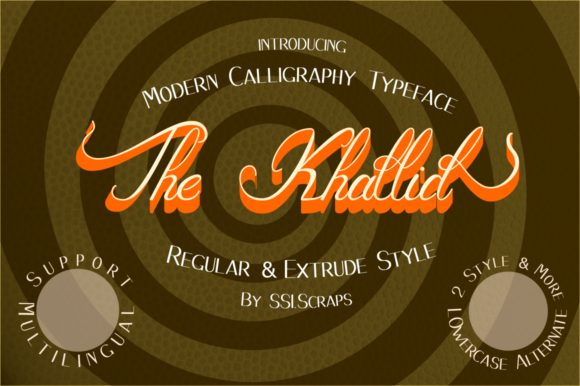 The Khallid is a modern calligraphy typeface. It comes in two elegant styles which will add a gorgeous look to your designs. It's suitable for both woman and men designs, there are no limitations!
Author : Syukursetiyadi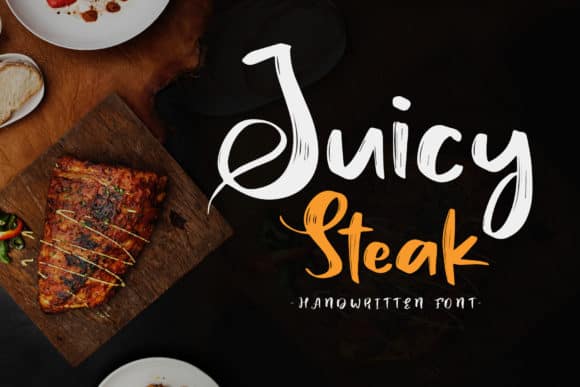 The Juicy Steak is an amazing handwritten script. It was based on the expressions of real handwriting and lets you transform type into an exciting and beautiful piece of work. The irregular, hand-lettered look adds a real human touch to things and comes along with a lot of loving details.
Its alternates give you the possibility to build your text almost like handwriting with all the charming imperfections and variations that a real handwriting has. Bravely will work perfectly for fashion, e-commerce brands, trend blogs, wedding boutiques or any business that wants to appear upscale and chic.
Author : craftsupplyco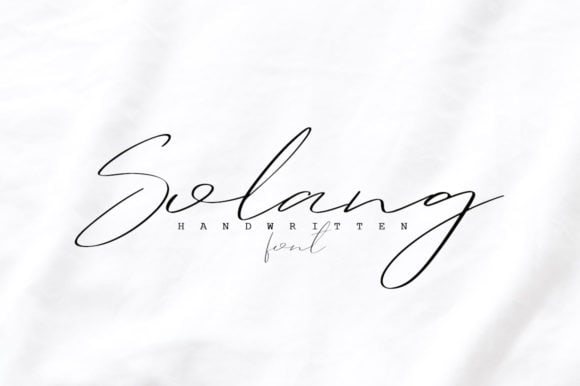 The Solang is a casual handwritten font. It has a modern style which can be used for logos, photography, watermarks, quotes, blog headers, posters, wedding, branding, logos, fashion, apparel, letters, invitations, stationery, and much more!
Author : Katie Holland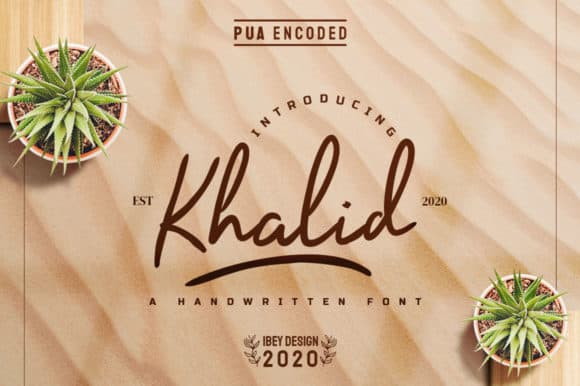 The Khalid is a luxurious handwritten font. It has a modern style and comes in a regular and swash version which gives you the opportunity to create multiple unique designs.
It's perfect for photography, watermarks, social media posts, advertisements, logos & branding, invitations, product designs, labels, stationery, wedding designs, product packaging, special events or anything that needs a handwriting taste.
Author : ibeydesign
How to install fonts in Windows
To install the font follow these simple steps:
Unpack the zip folder that you downloaded.
Go to the folder with the fonts and search for the .OTF or .TTF file (we recommend you always install the OTF file if available).
Double-click on the font as if you are opening an application.
Now the font installation window will open.
Click Install and wait till it's done.
That's it! You have now installed a font.