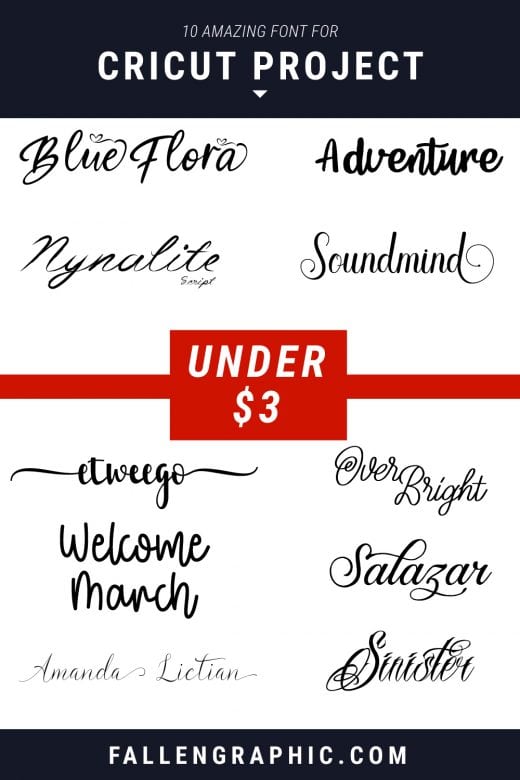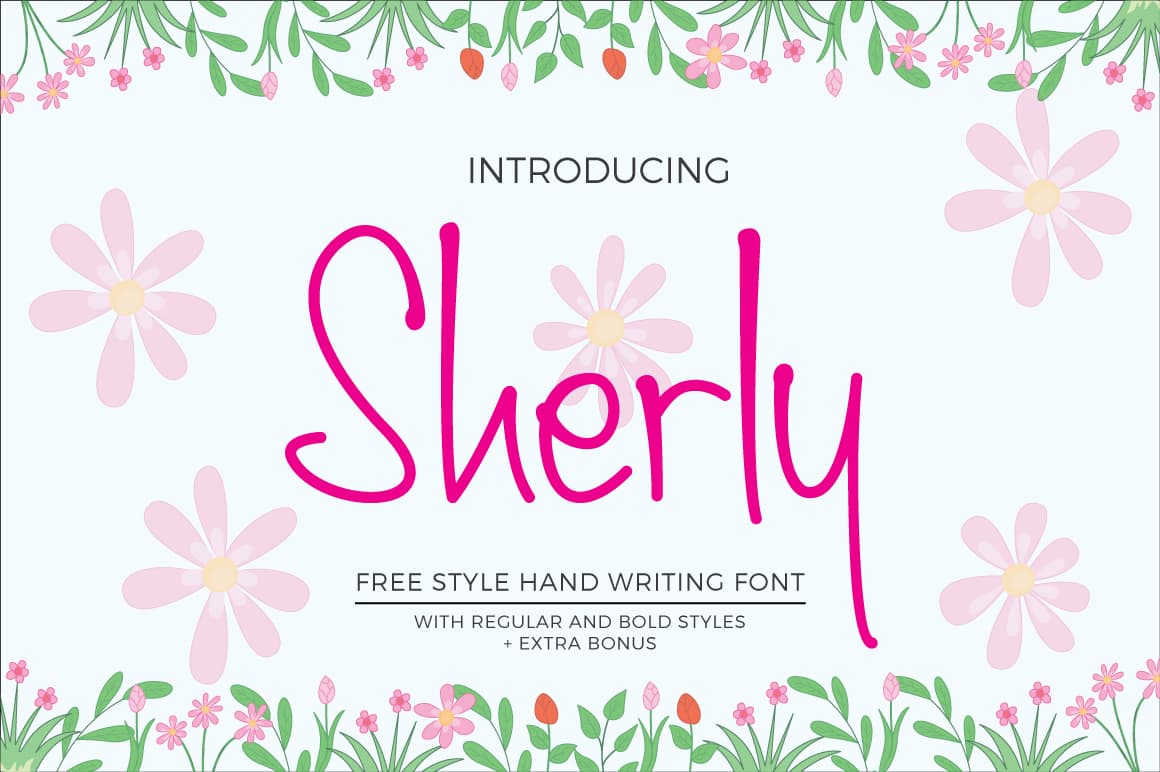 Sherly is a simple handwritten font that works great on a large variety of designs, such as posters, greeting cards, wedding invitations, recipe cards, menu design, quotes, tagline, and other simple notes purposes.
Sherly comes in 2 variations: Regular & Bold.
Author : banks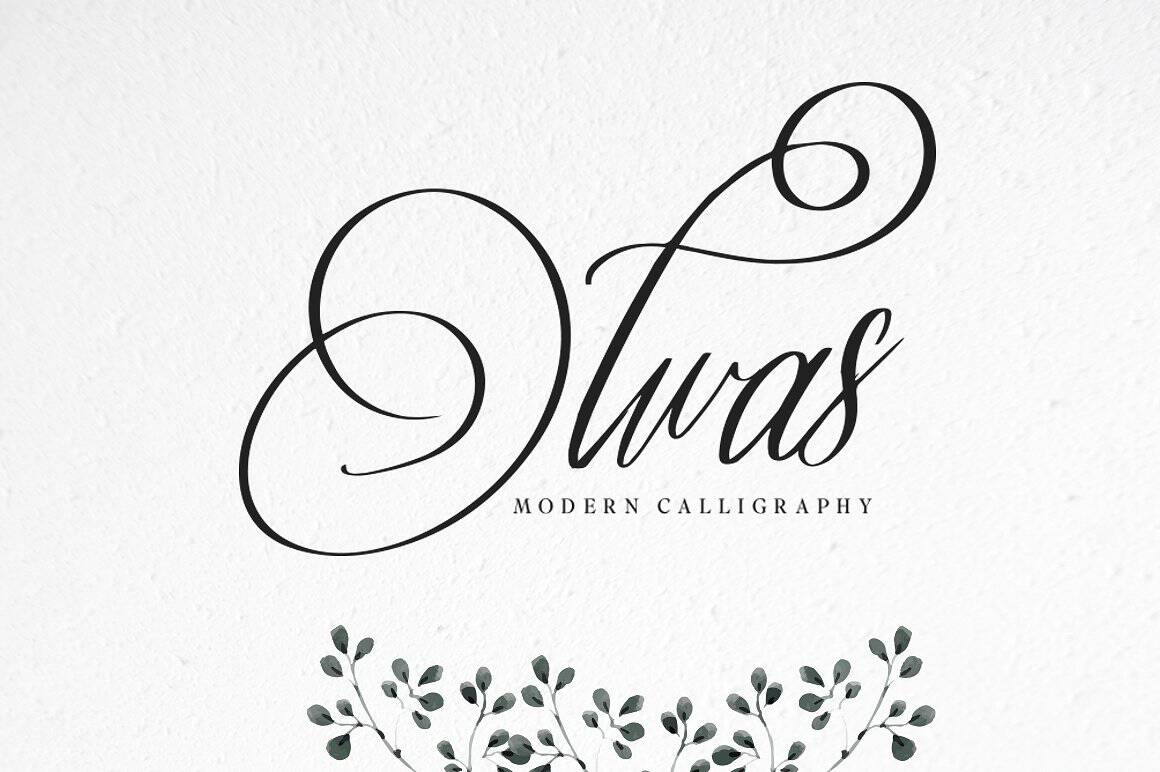 The Olwas Script is a modern calligraphy font.
It's the perfect font for logotype, headers, fashion & apparel, invites and much more. It features an elegant style with smooth curves.
Author : bloomxxvi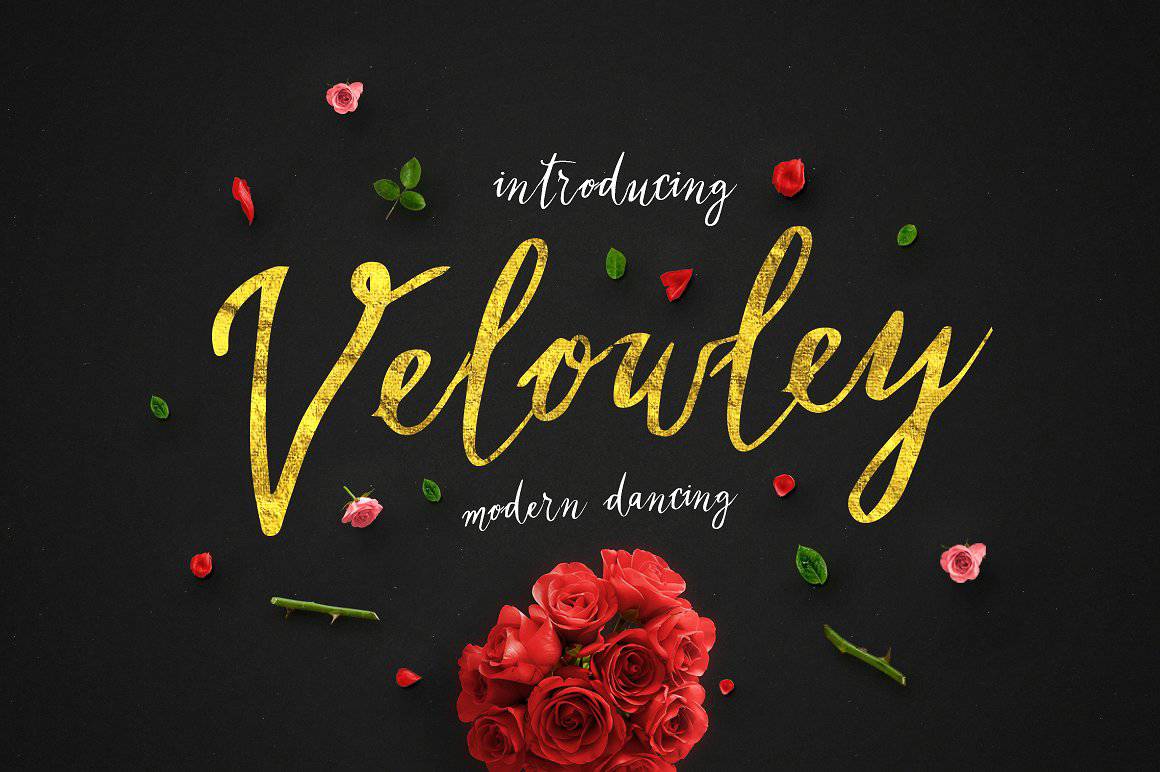 Velowley is a elegant, modern hand-drawn font. This font with a calligraphy-style works perfect for lot's of different projects.
Author : bloomxxvi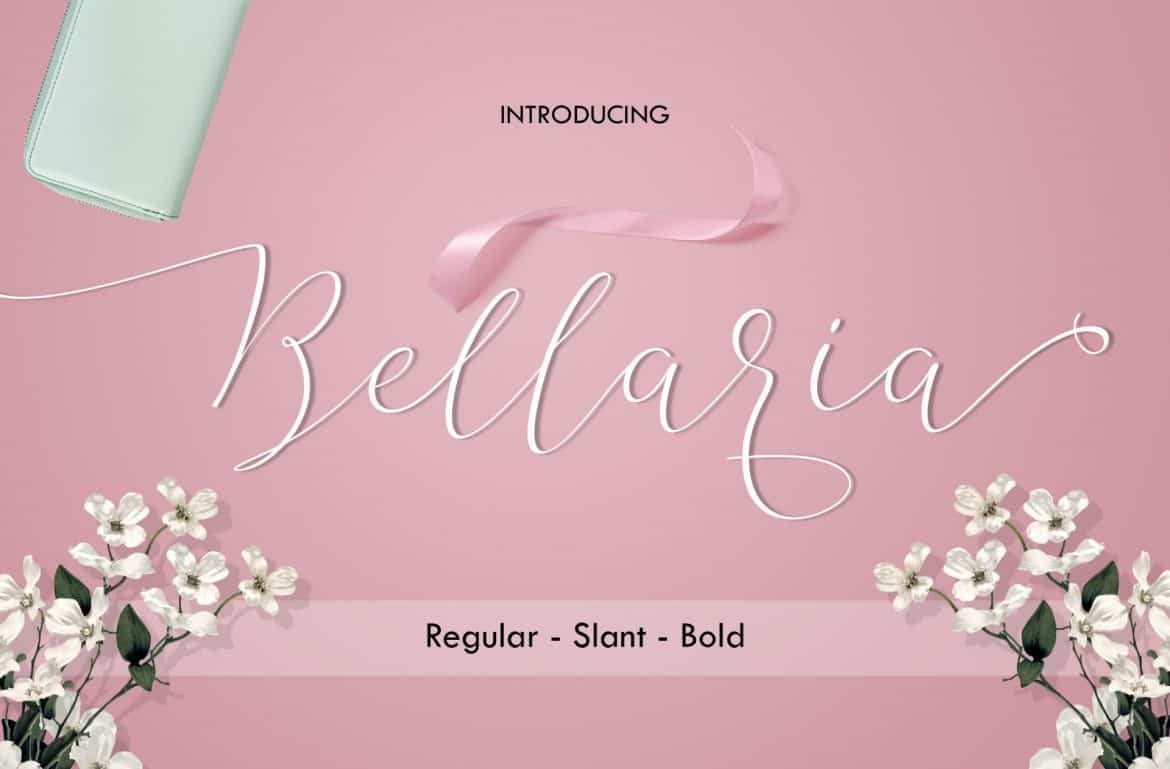 The Bellaria Script is a stylish, handwritten calligraphic-style font.
It features a contemporary design and has a flowing baseline. Because of it's classic and elegant touch, the Bellaria font can be used for many different purposes.
The font will come in 2 variations:
– Bellaria Regular
– Bellaria Slant
Author : Best Font Studio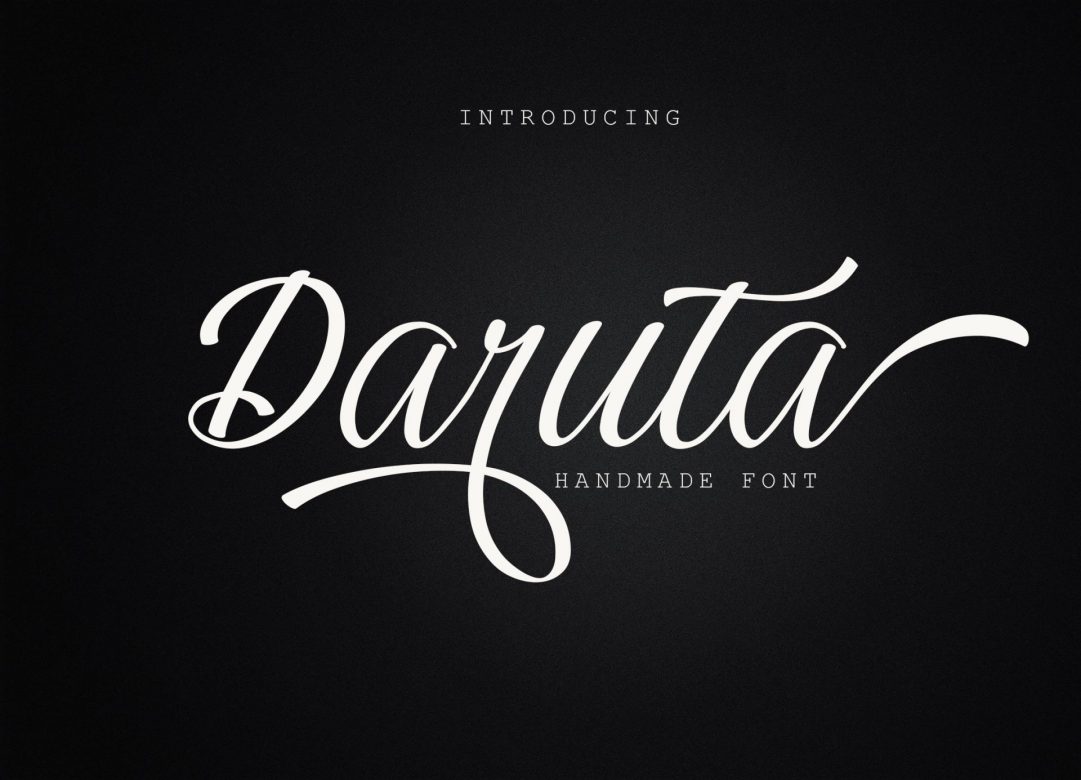 The Daruta Script Family comes in 4 variations: Script, Slant, Bold & Line Shadow.
This fresh handmade calligraphy-style family combines classic calligraphy with a free-flowing, modern look & feel. It features more than 390 unique glyphs and has 8 alternates included, such as initial & terminal letters.
Daruta is a multilingual font.
Author : No Gravity Type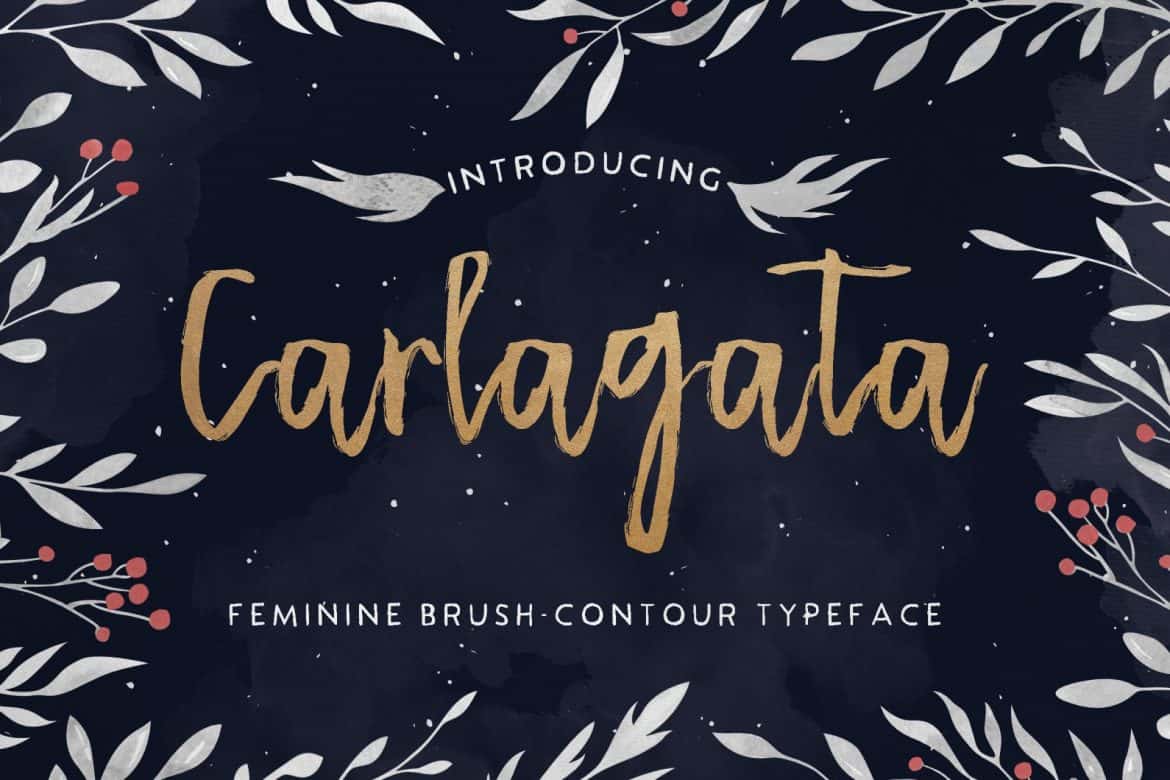 Carlagata is a casual handwritten typeface with a brush texture effect that you can use for multiple purpose: blog, logo, title, poster, quotes, wedding cards & so forth, you decide!
Carlagata comes with accented glyphs for international language (check preview images to see which glyphs are included). It also includes a bonus font, the Carlagata Brush. This complementary typeface has a brush contour effect.
Author : Blue Robin Design Shop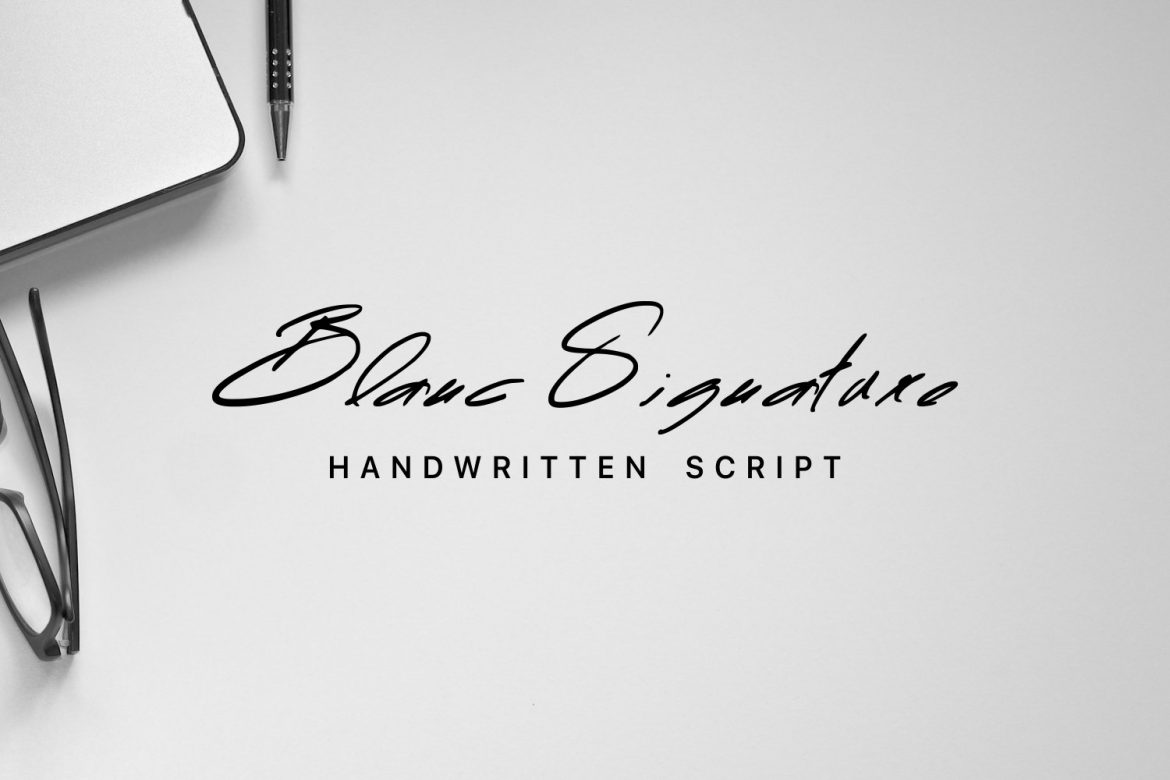 Blanc Signature – Is a hand-drawn script font that works great for logo signatures.
Author : Marcelo Inez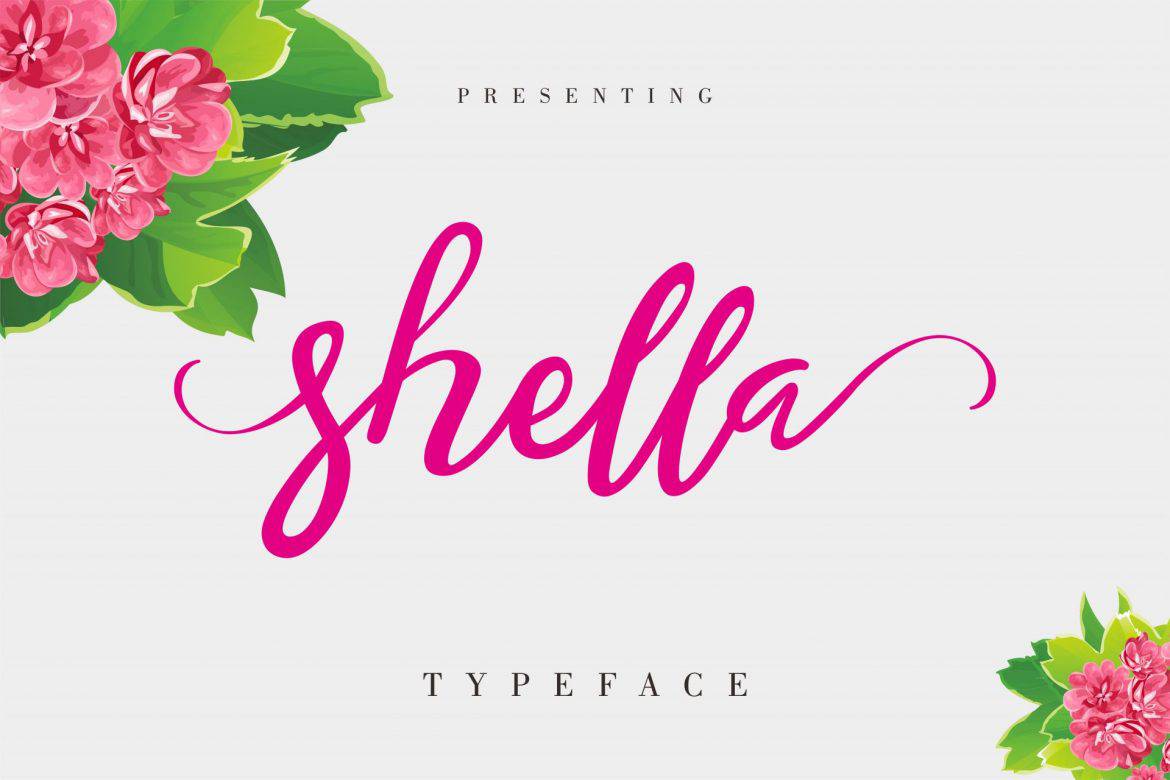 Shella is a modern, hand-based font. It's made up of irregularly flowing characters.
Author : No Gravity Type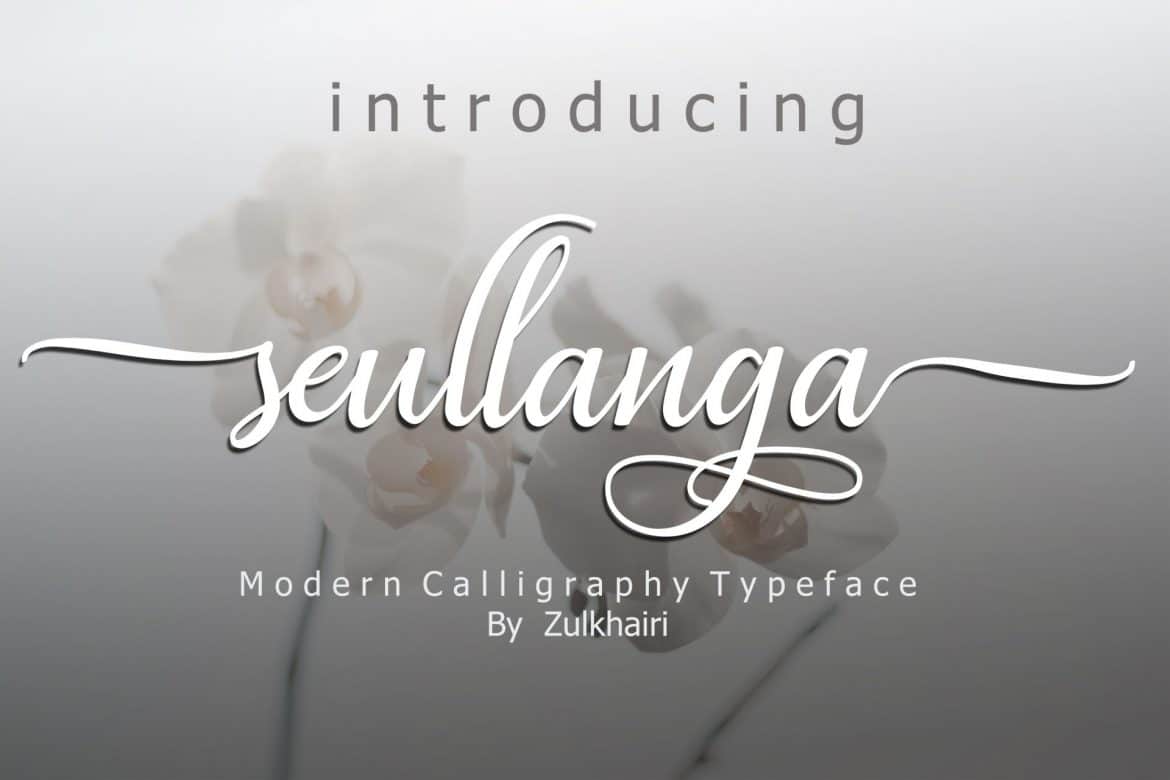 Seullanga is a new, fresh handmade script with a calligraphic style. It features decorative characters and has a dancing baseline.
It's the perfect font for creating greeting cards, branding materials, business cards, quotes, posters and much more.
The Seullanga Script comes with more than 450 unique glyphs.
Author : zulkhairilettering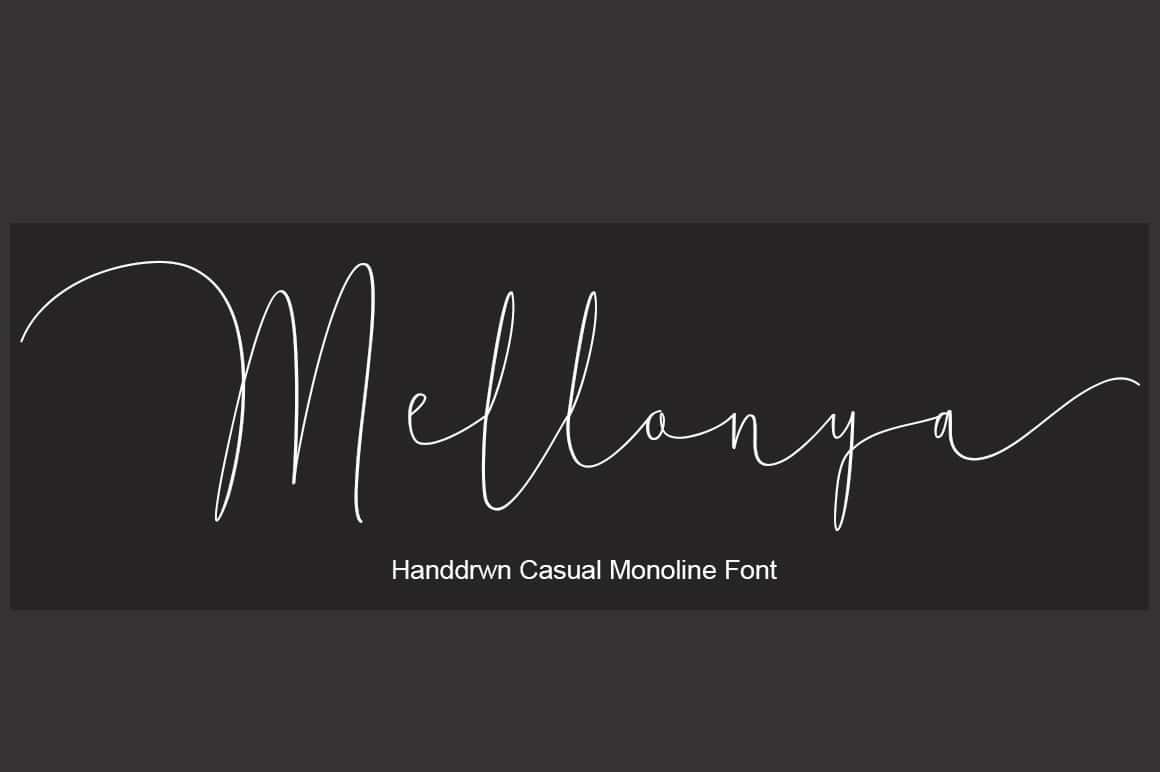 Mellonya is a modern calligraphy-style font. It was designed by digitizing handwriting and has a modern, unique form of calligraphy.
It has a very natural written style and can be used in a large range of projects.
Author : StudioRz
How to install fonts in Windows
To install the font follow these simple steps:
Unpack the zip folder that you downloaded.
Go to the folder with the fonts and search for the .OTF or .TTF file (we recommend you always install the OTF file if available).
Double-click on the font as if you are opening an application.
Now the font installation window will open.
Click Install and wait till it's done.
That's it! You have now installed a font.