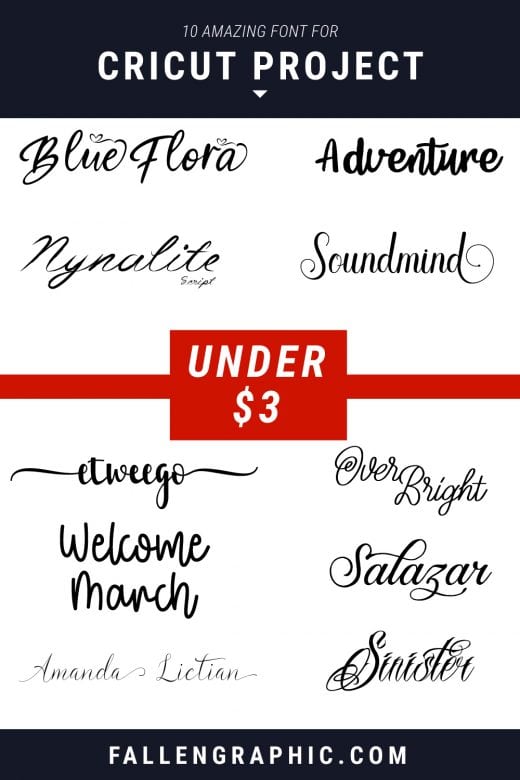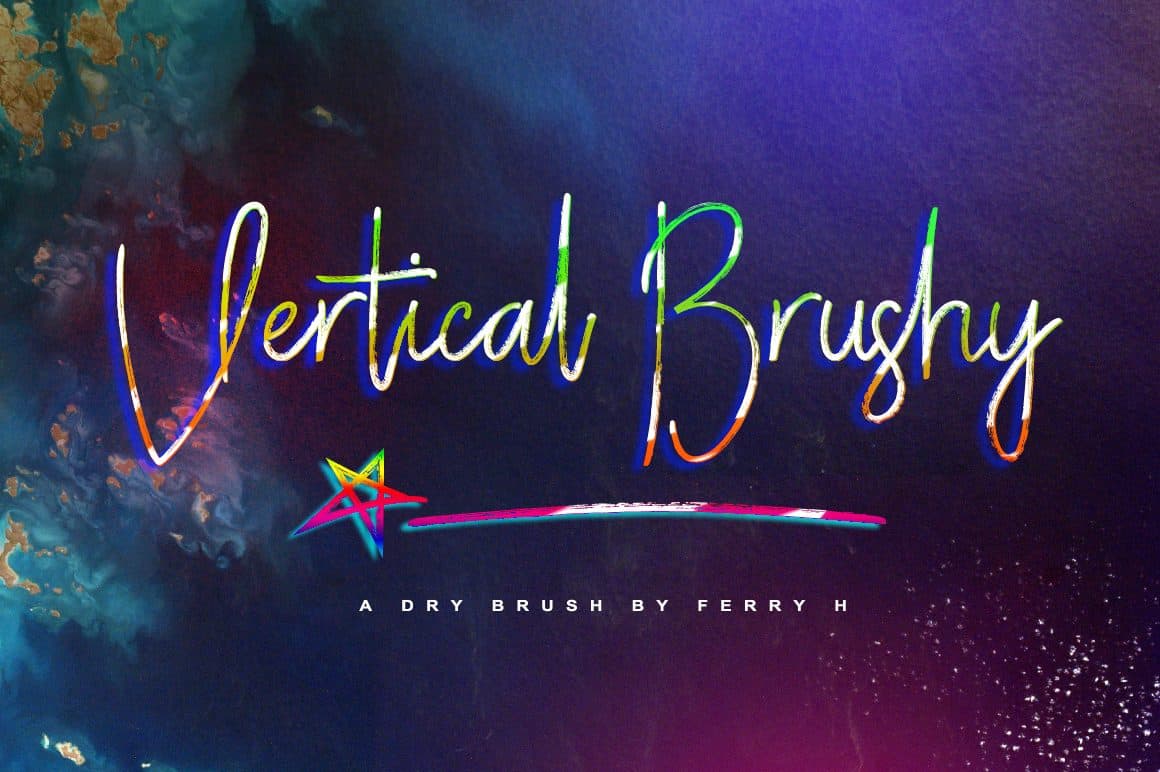 Vertical Brushy is a cool and feminine font, crafted with a dry brush for a unique and on trend look. This font is in a signature style, giving you the ability to have branded and stunning designs.
Author : feydesign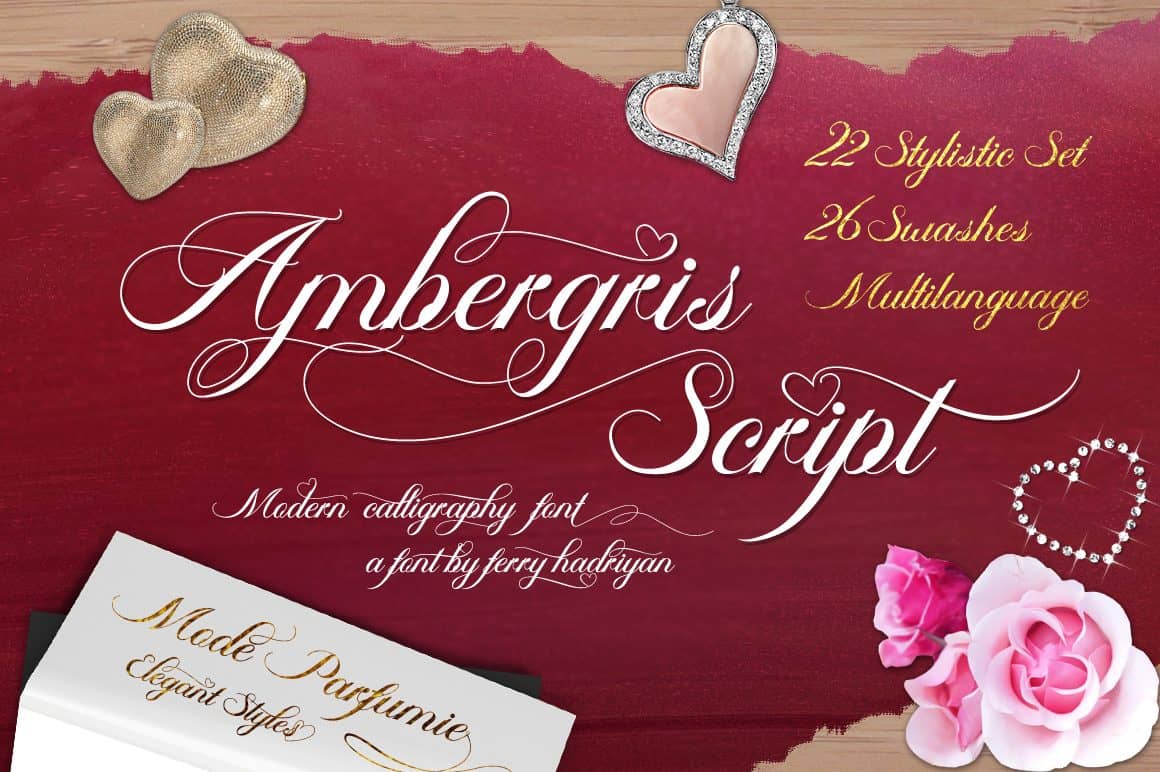 Ambergris is a stunning and romantic script font, an elegant calligraphy style that can enhance a wide range of designs and projects. This font contains tons of swashes, ligatures, and alternate character styles so you can have the most unique and elegant typography imaginable!
Author : feydesign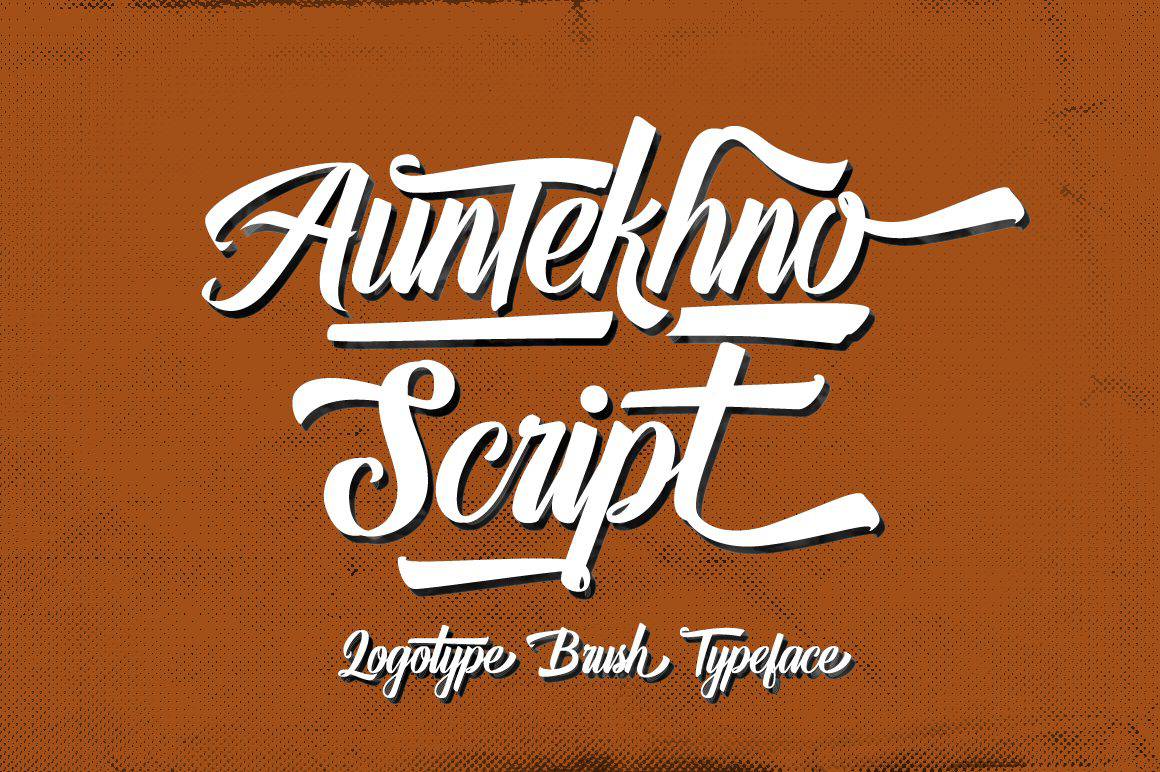 Auntekhno Script is an awesome and bold handwritten font with tons of alternates and ligatures. This font will give any project a branded appeal, and has a cool vintage painterly style that is both retro and modern.
Author : feydesign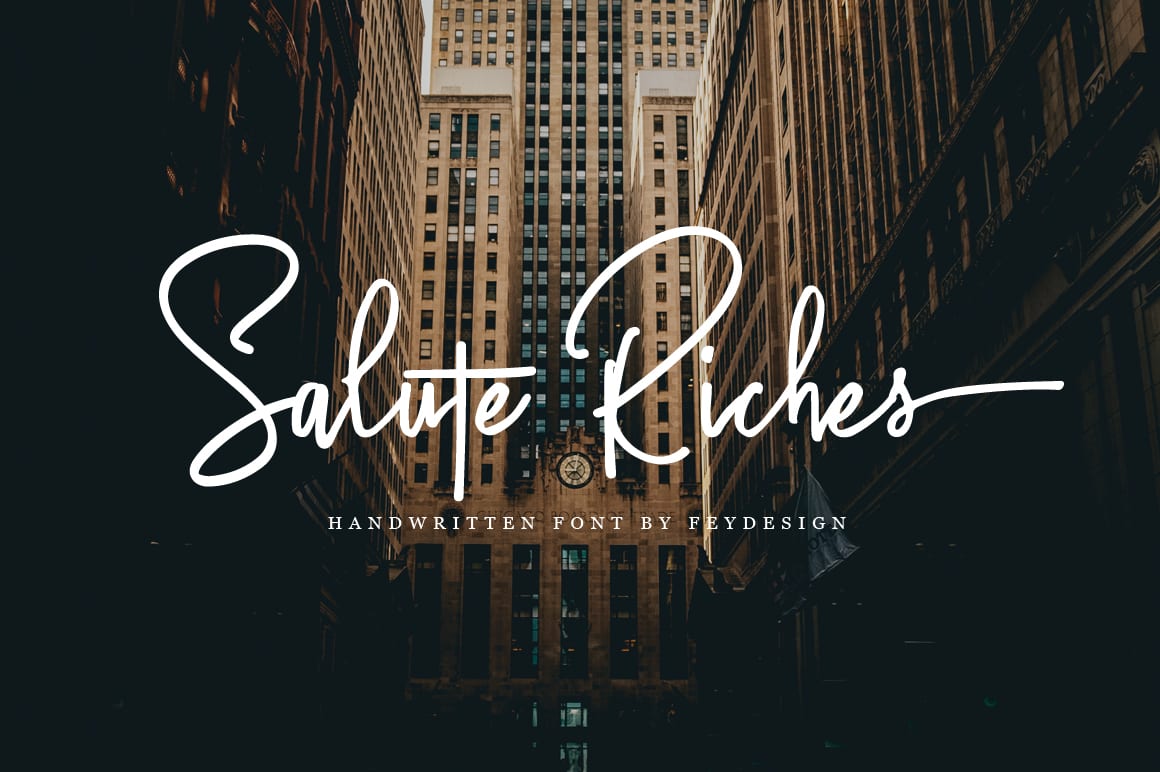 Salute Riches is a stunning handwritten signature font, perfect for giving your designs an elegant and genuine feel. This font looks stunning in editorials and fashion spreads, but can give any type of project a warm appeal.
Author : feydesign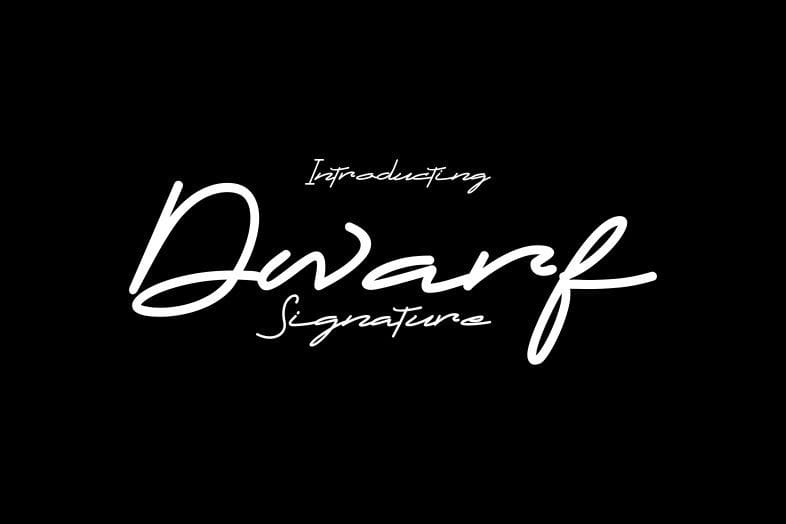 Dwarf Signature is a stunning condensed script font, perfect for giving your designs and displays a handwritten appeal. This monoline font is ideal for a wide range of projects and can give them a sleekness and modern feel.
Author : Arip Santoso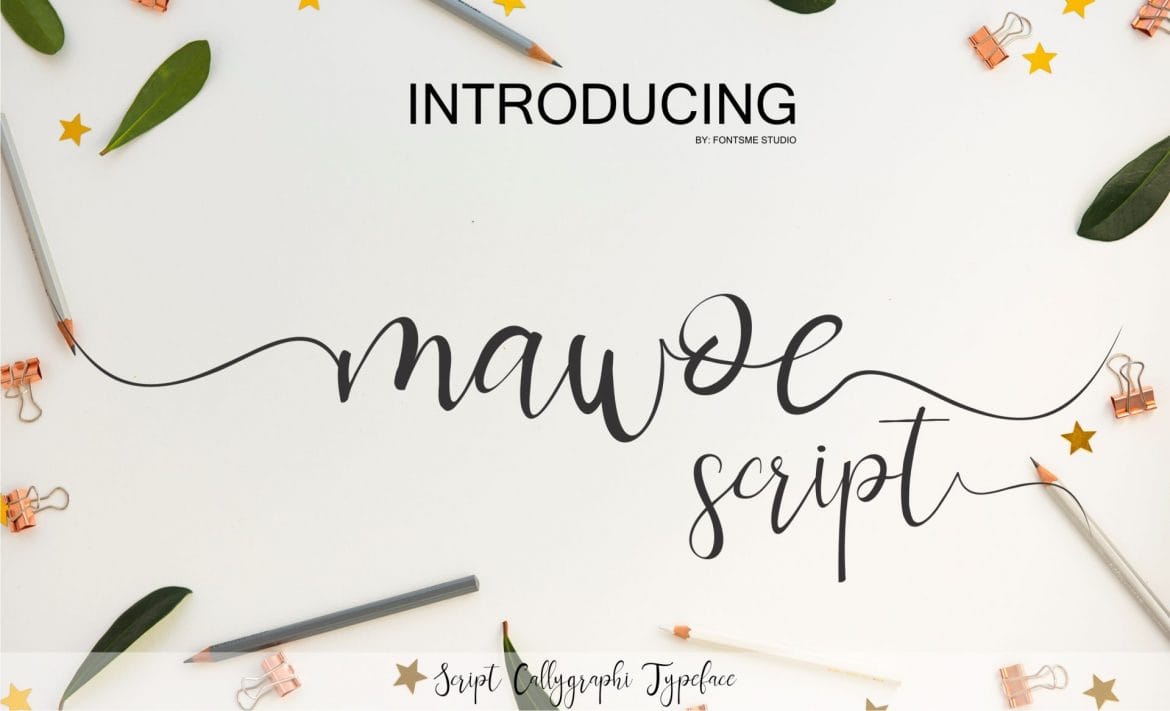 Mawoe Script is an elegant and classy new font, specifically crafted for those who need an added boost of romance and beauty. With a boundless versatility, Mawoe Script is a great way to give your creative projects a unique feel.
Author : ed.creative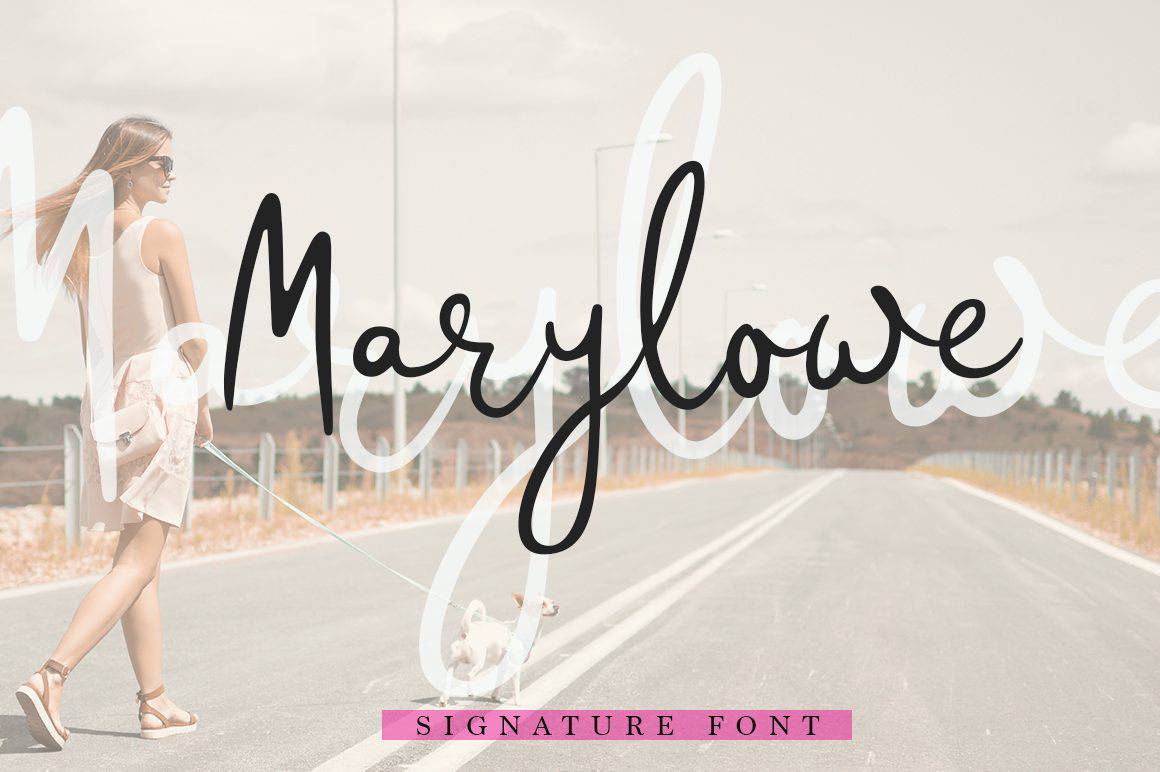 Give all your creative projects the charm they deserve with Marlowe, an adorable and sweet script font. This casual calligraphy style is perfect for feminine and engaging projects, and looks great in clean and pastel settings (but is versatile enough to be used in a wide range of projects).
Author : Pasha Larin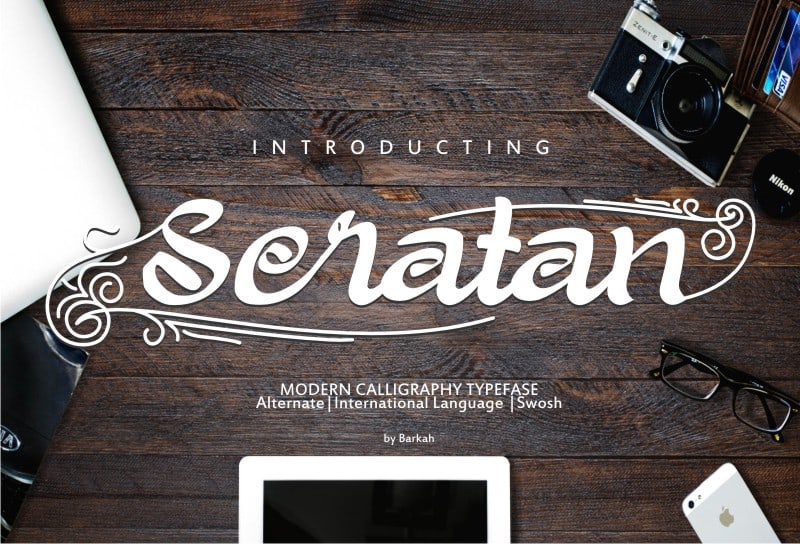 Seratan is a funky yet beautiful script font, perfect for a wide range of display uses and invitationals. This font has a good weight, and doesn't take itself too seriously so it's a great typographic option for both fun and romantic designs.
Author : Arip Santoso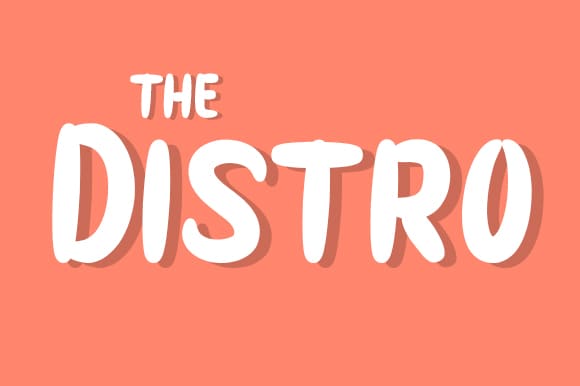 The Distro is a new and modern font, solid and well-weighted for maximum legibility and appeal. This all caps font comes with a few extras so you can design with the ability to customize and make your projects wholly unique.
Author : art design
Bobby is a fun and charming handwritten sans serif font. This font is ideal for logotype given its subtle ripped edges, and can give your creative projects a cool and hip vibe.
Author : Reghardt
How to install fonts in Windows
To install the font follow these simple steps:
Unpack the zip folder that you downloaded.
Go to the folder with the fonts and search for the .OTF or .TTF file (we recommend you always install the OTF file if available).
Double-click on the font as if you are opening an application.
Now the font installation window will open.
Click Install and wait till it's done.
That's it! You have now installed a font.