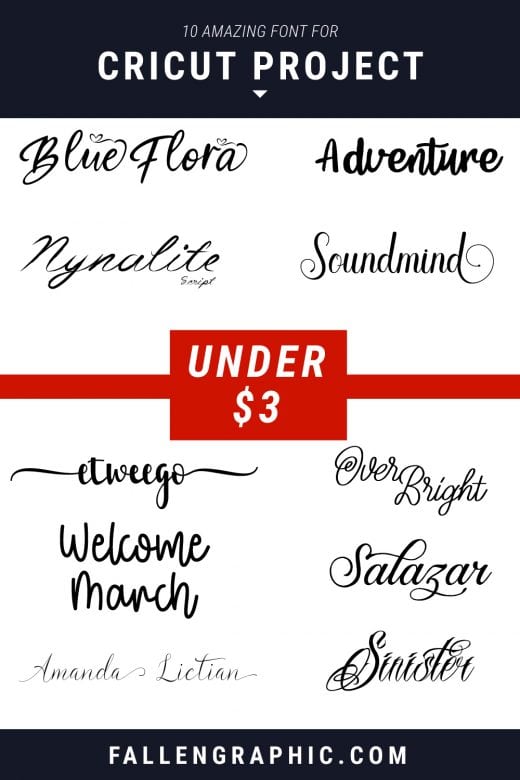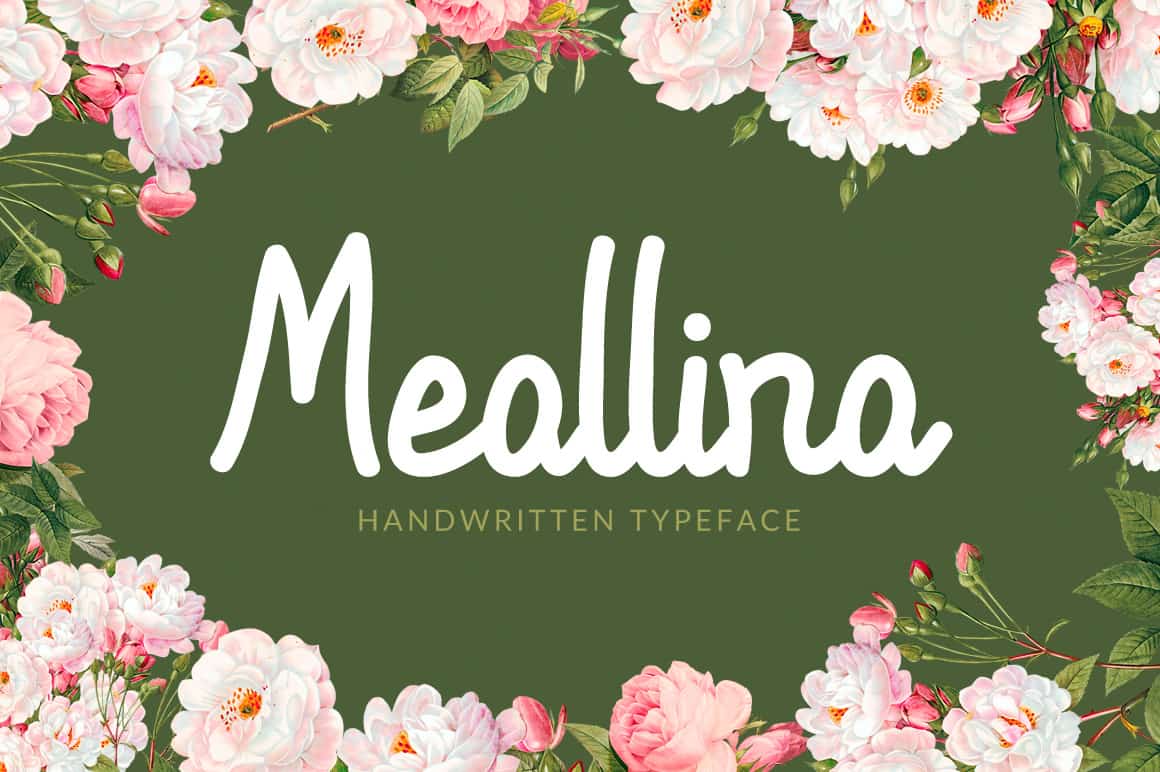 Meallina is a gorgeous and simple handwritten font done in a sans serif style. This font is friendly and relaxed, and will add a ton of appealing casualness to your designs.
Author : Contour Fonts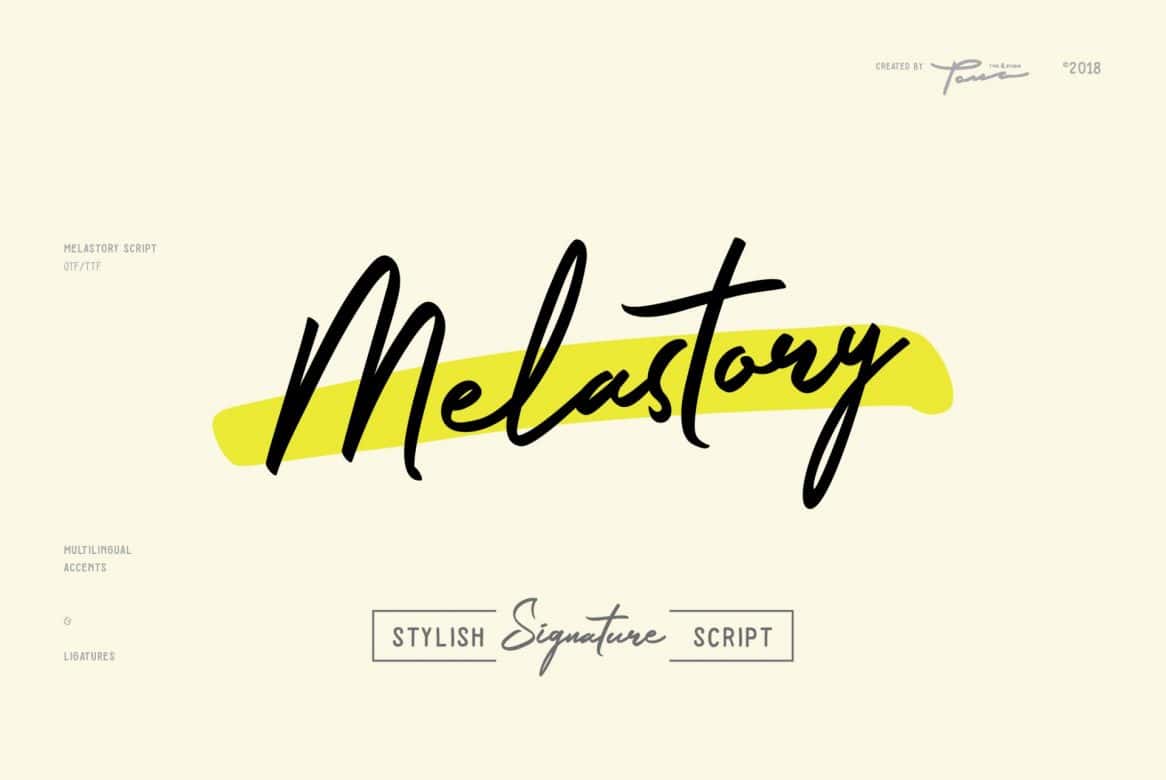 Melastory is a modern signature font script with stylish movement, and perfect blend of feminine and masculine. It is suitable for any project that needs a fashionable and carefree appeal.
Author : Pana Type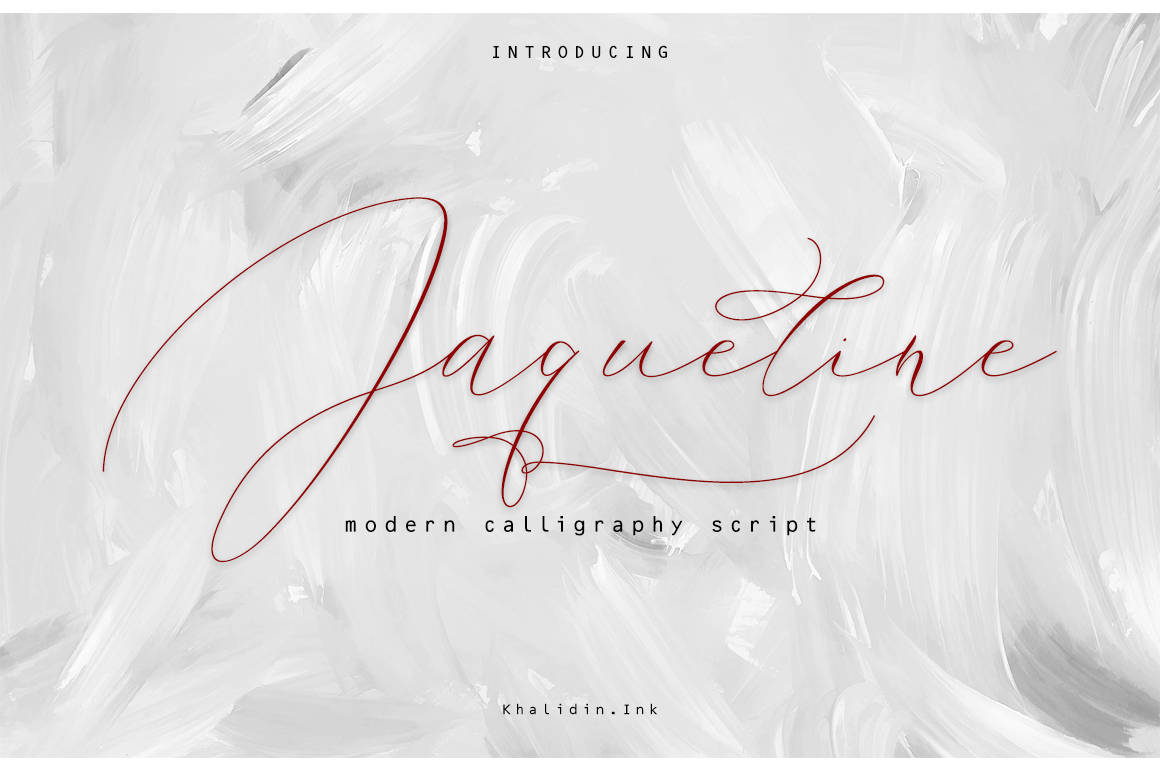 Jaqueline is an extremely thin and delicate font, perfect for romantic and feminine designs. This font looks great when used as a display or signature for that perfectly editorial look.
Author : Khalidin.Ink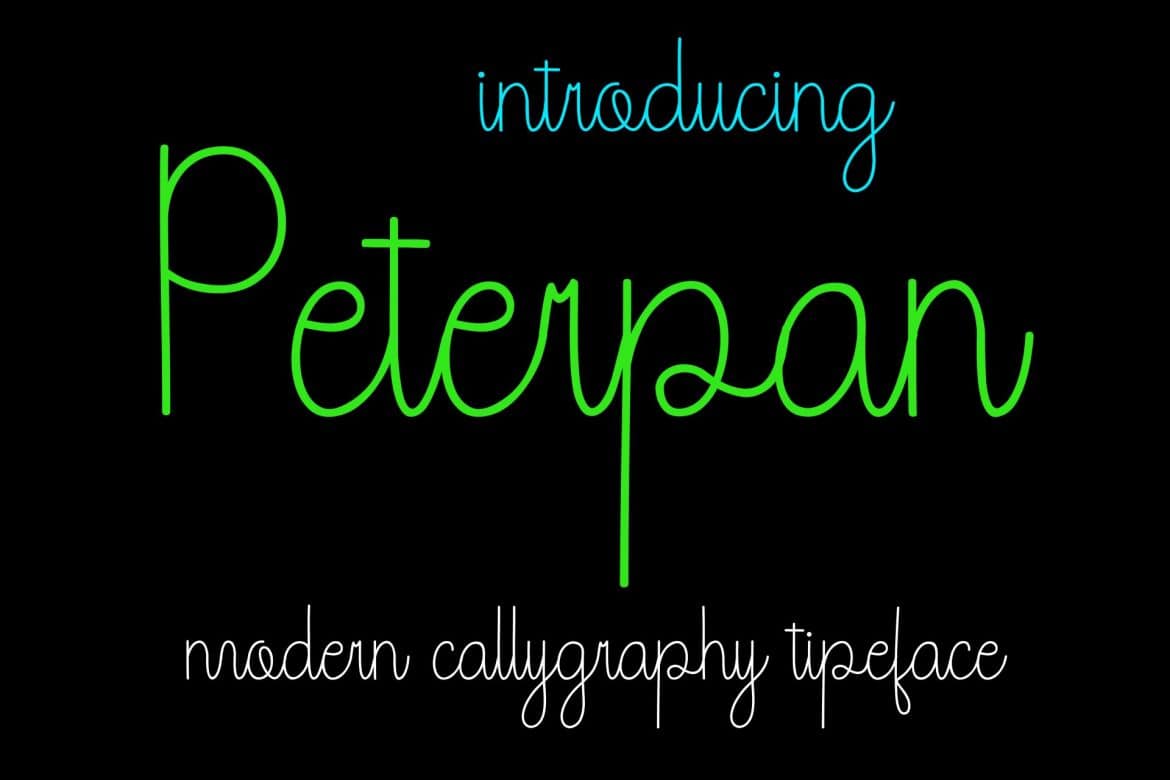 Peterpan is a fun and jovial handwritten font, a perfect addition to designs that require an eccentric and free charm. Use in a large number of ways and styles.
Author : maydhen studio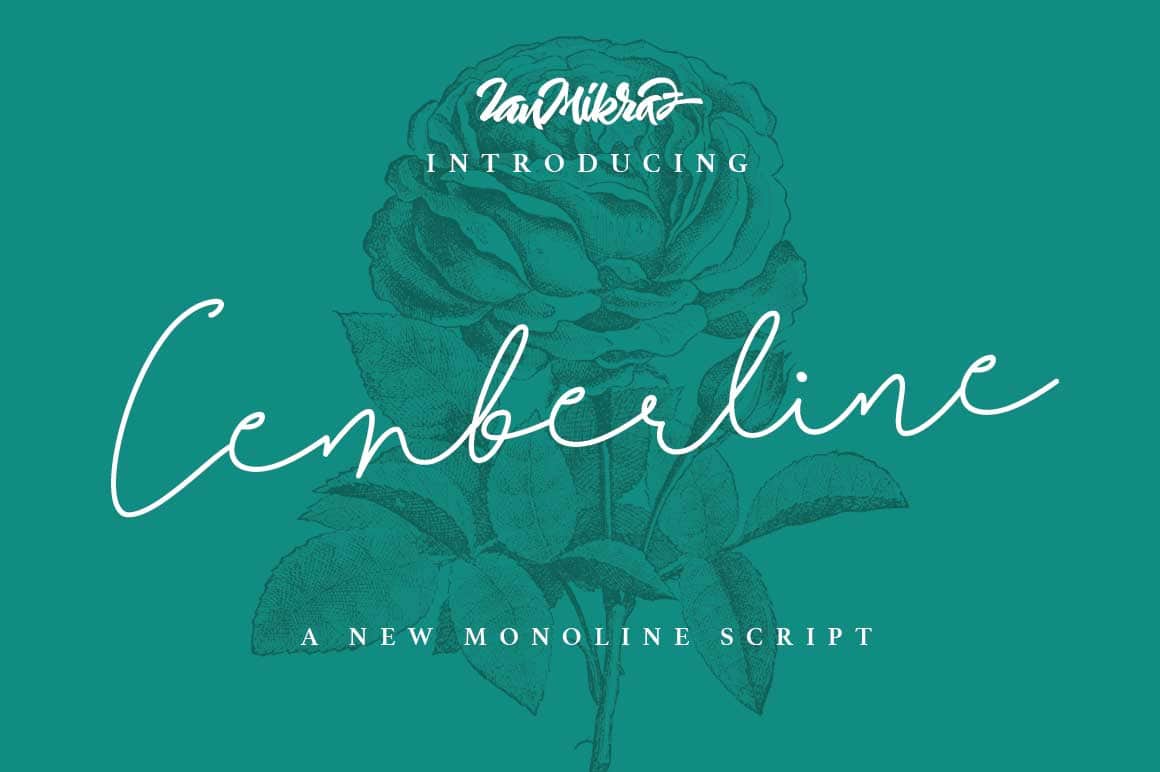 Cemberline is a new monoline script typeface, beautifully flowy and minimal. This is font that is contemporary but that can add an elegant touch to your projects.
Author : Ian Mikraz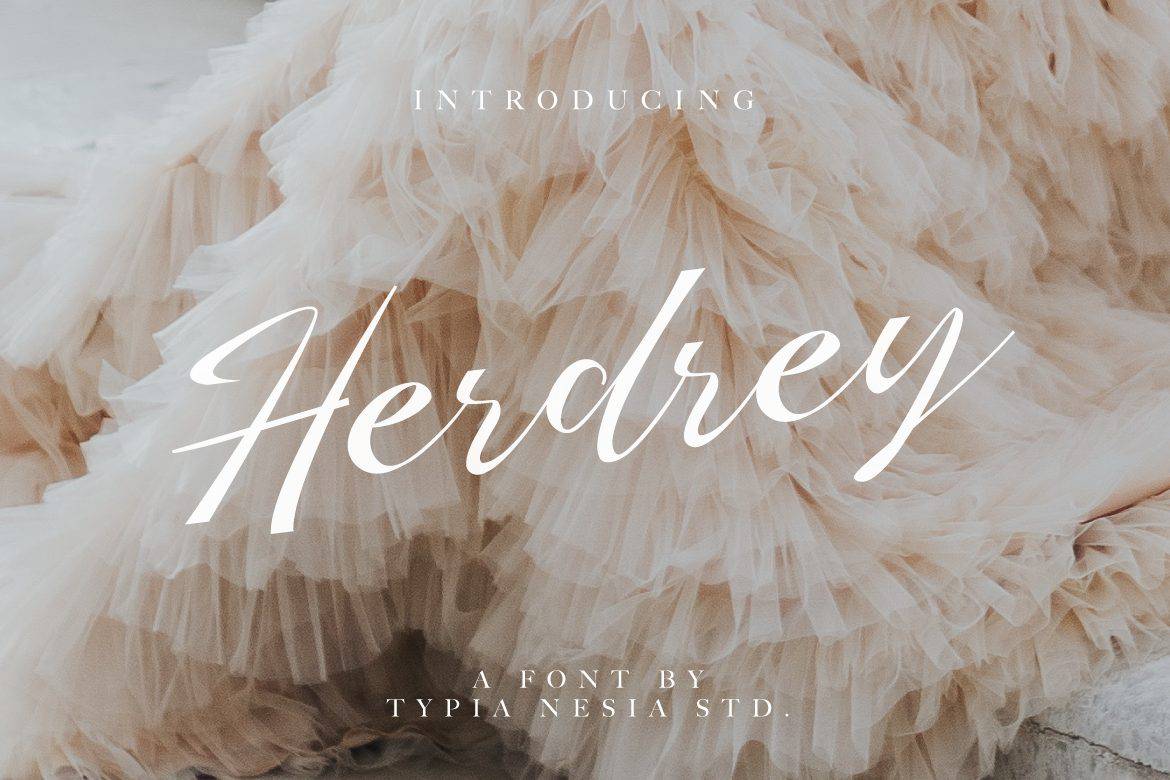 Herdrey an elegant and modern calligraphy/cursive script; this is a wonderfully clean and striking font, and can add some class to any associated design.
Author : Typia Nesia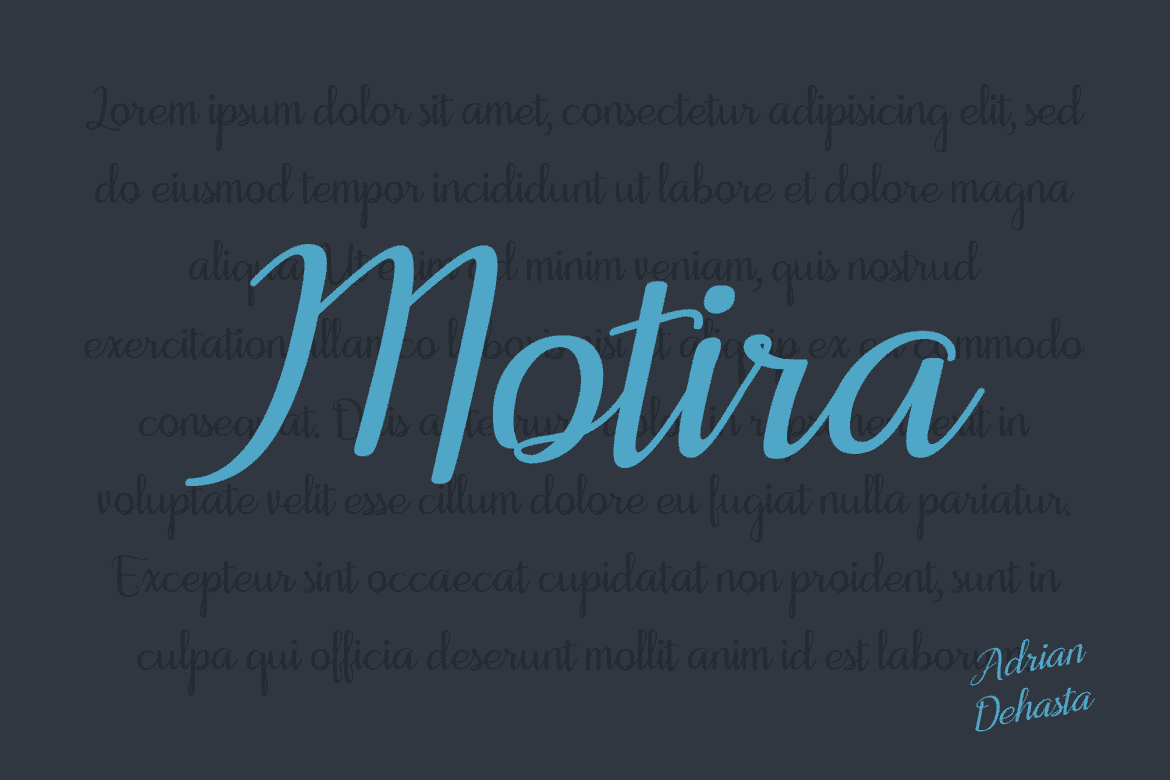 Motira is a handwritten font with a very playful design.
The Motira font looks great as a neat signature font or works great as adding a personal touch to business designs. Due to it long, open letters, the font is very legible which makes it perfect for writing larger amount of texts.
Author : Andrian Dehasta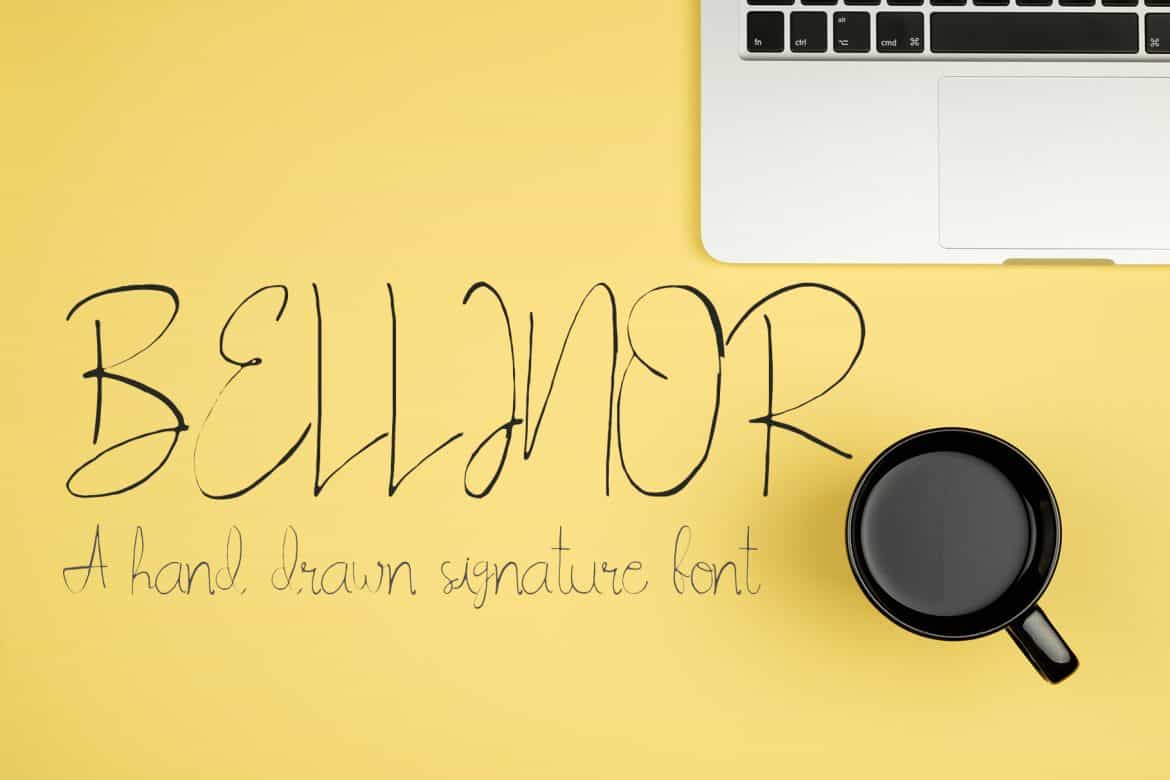 Bellinor is a hand drawn signature font with delicate, adorable touch. Bellinor comes up with 149 glyphs with complete set of endearing uppercase, lowercase, letters, numerals, a massive range of punctuation and ligatures. It is perfect for a wide range of friendly and delicate designs.
Included Features:
– Font Weight: Regular
– File Format: TTF, OTF and Web Font Kit
Bellinor Font Features:
– Uppercase Multilingual Letters
– Lowercase Multilingual Letters
– Numbers & Punctuation
– Alternative
Author : Creative Tacos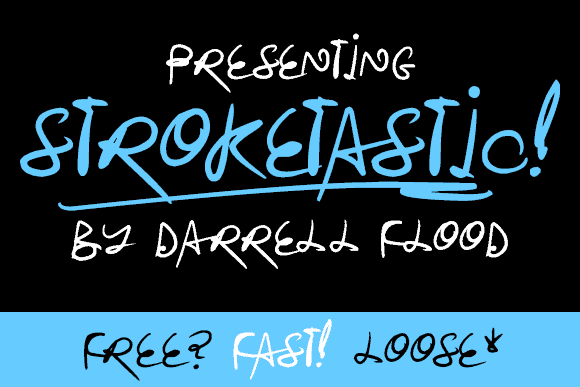 An energetic, expressive font, in a loose handwriting style. Perfect for adding a fun and fast touch to your designs.
Font created by Darrell Flood.
Author : Dadiomouse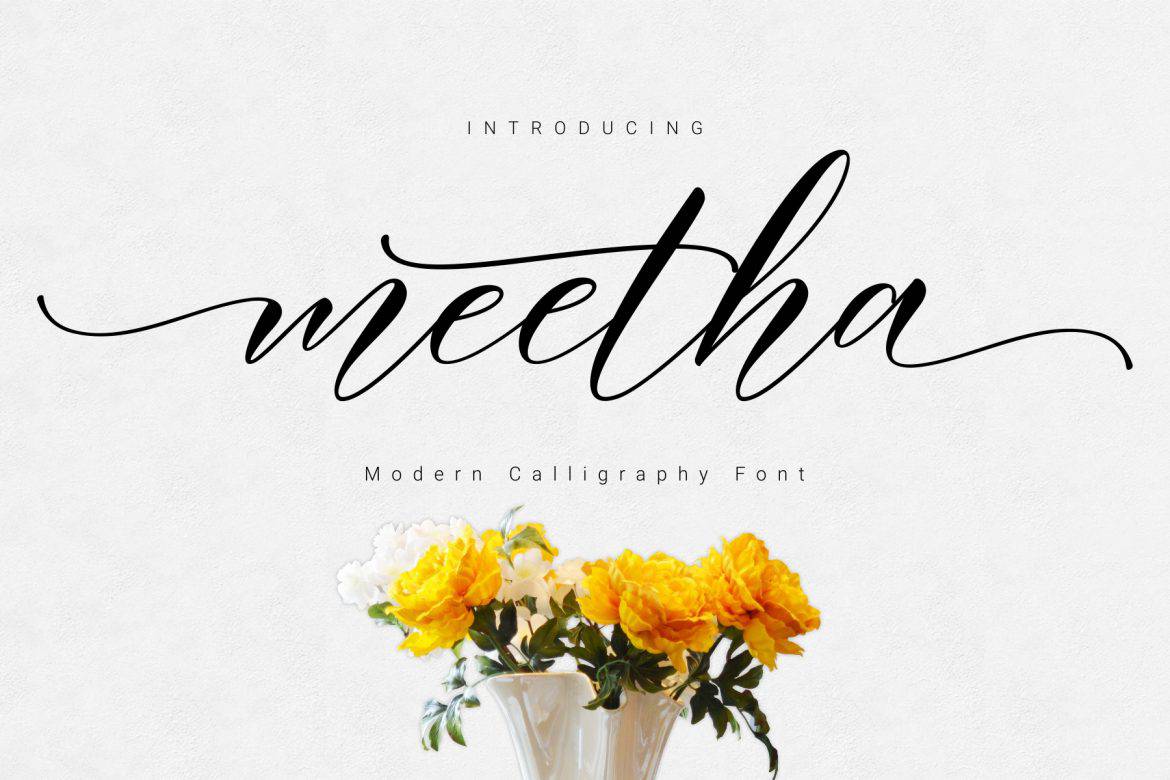 Meetha is a modern calligraphy based script in an italic and dancing style. Made to gently glide across compositions, Meetha is a modern, sweet, stylish and firm font.
Author : FadeLine
How to install fonts in Windows
To install the font follow these simple steps:
Unpack the zip folder that you downloaded.
Go to the folder with the fonts and search for the .OTF or .TTF file (we recommend you always install the OTF file if available).
Double-click on the font as if you are opening an application.
Now the font installation window will open.
Click Install and wait till it's done.
That's it! You have now installed a font.