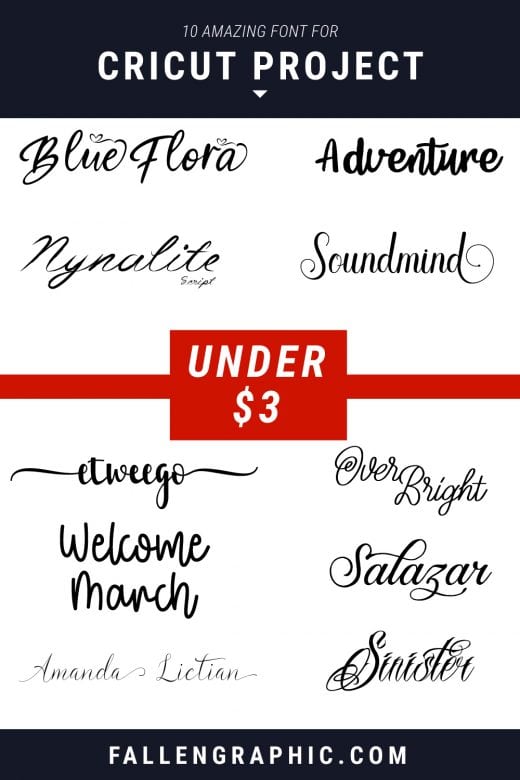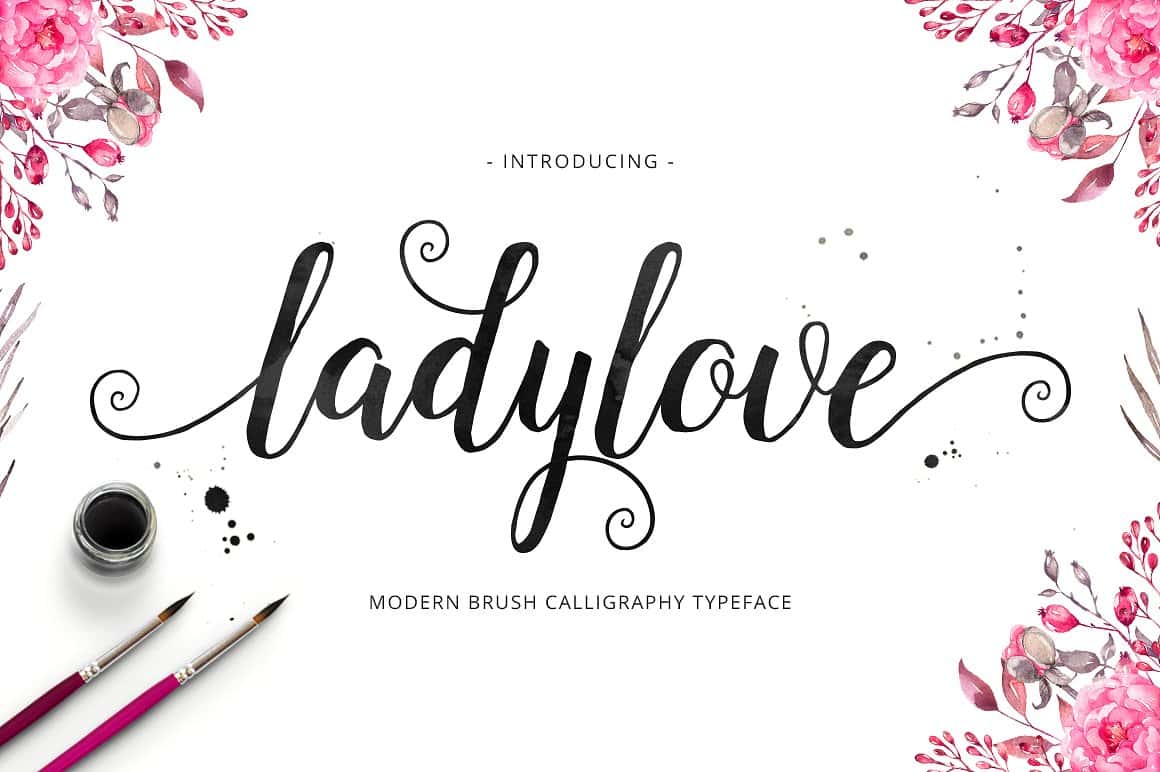 Lady Love is a fresh handwritten font that features a vintage calligraphic style with a modern twist.
Author : Unicode Studio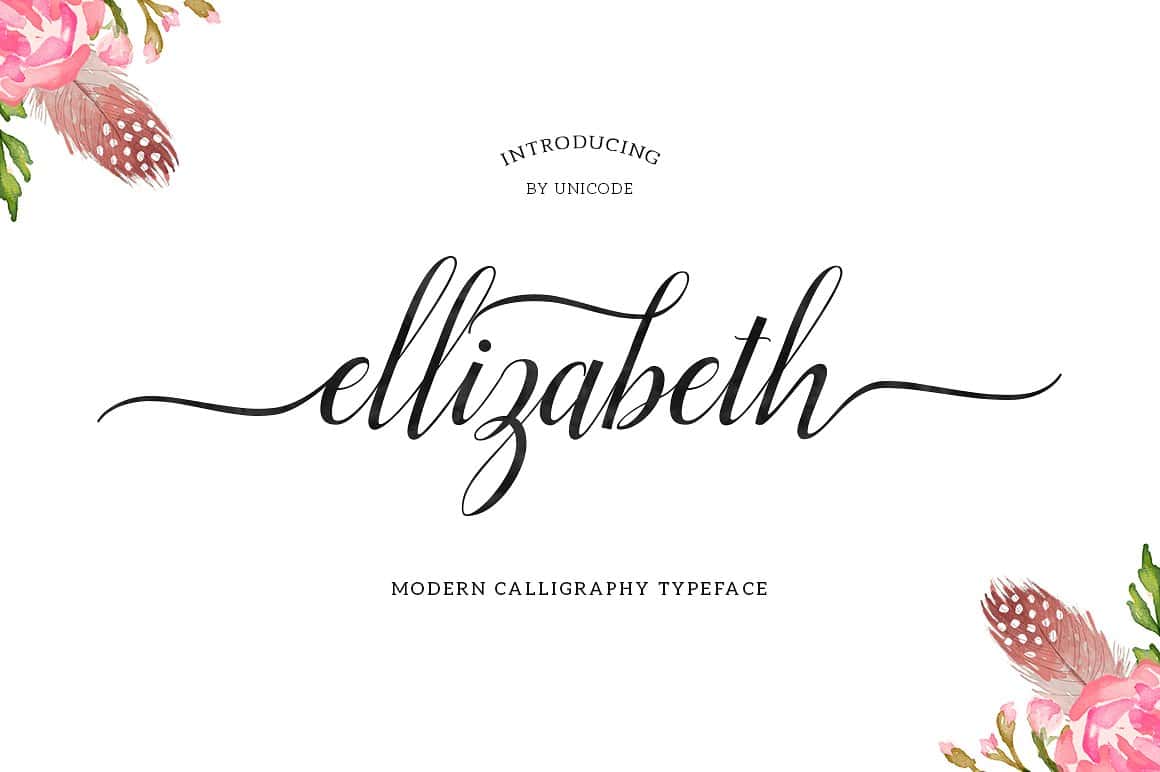 Elizabeth is a clean & elegant handwritten font.
Author : Unicode Studio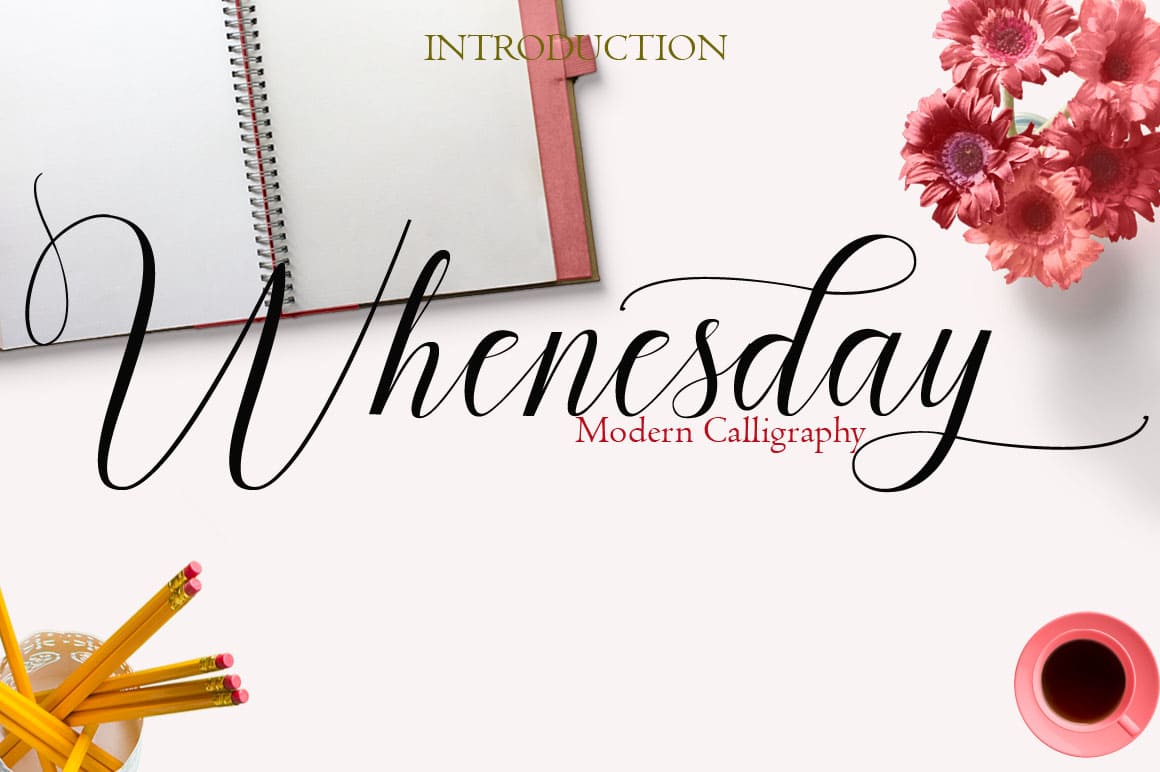 Whenesday is a handwritten script font that draws inspiration from classical calligraphy.
It's a formal looking script with an elegant touch. It features over 460 unique glyphs with 248 alternates.
Author : joelpopon
4. Holidays Typeface Font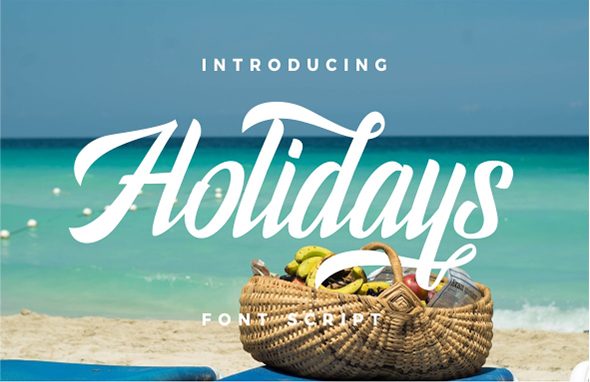 Holidays is a beautiful hand-painted script font.
The Holidays typeface features more than 100 stylistic alternate characters. Great for creating many different types of designs.
Author : Din Ali
Vandella, a fun hand-inked font created by Unicode.
Author : Unicode Studio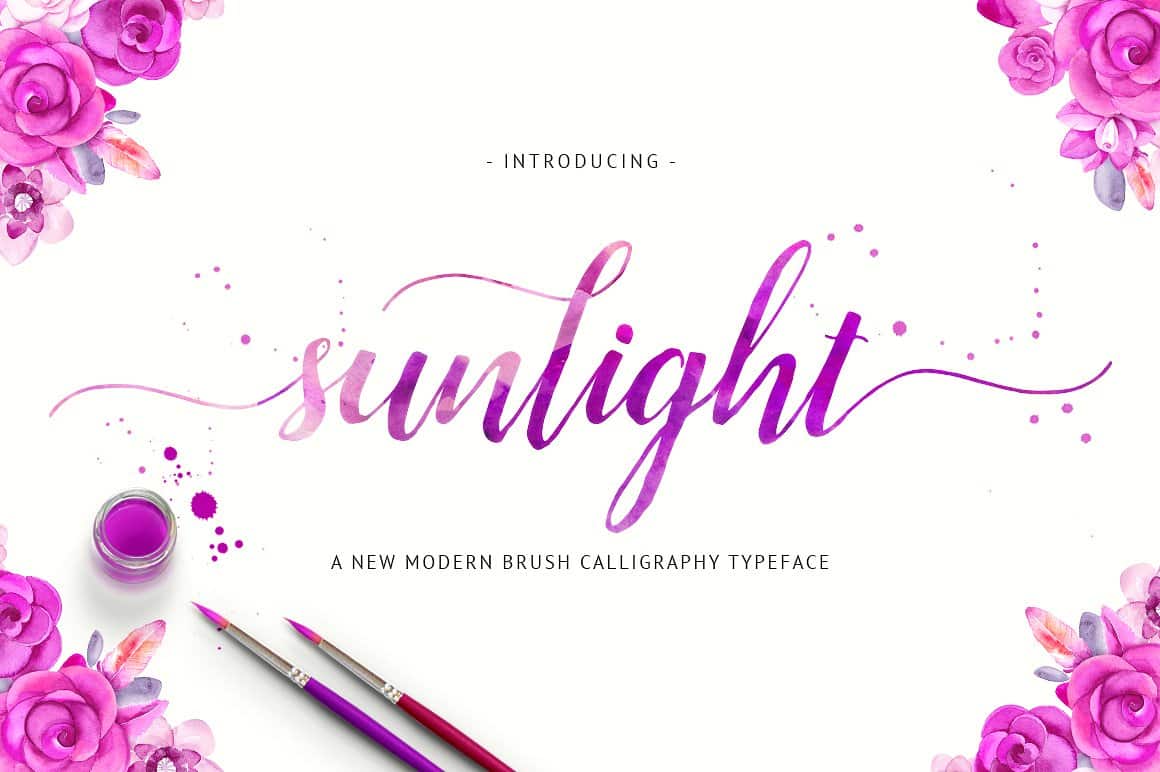 Sunlight is a fun & modern calligraphic looking font created by Unicode. It comes packed with 260 unique characters and glyphs.
Author : Unicode Studio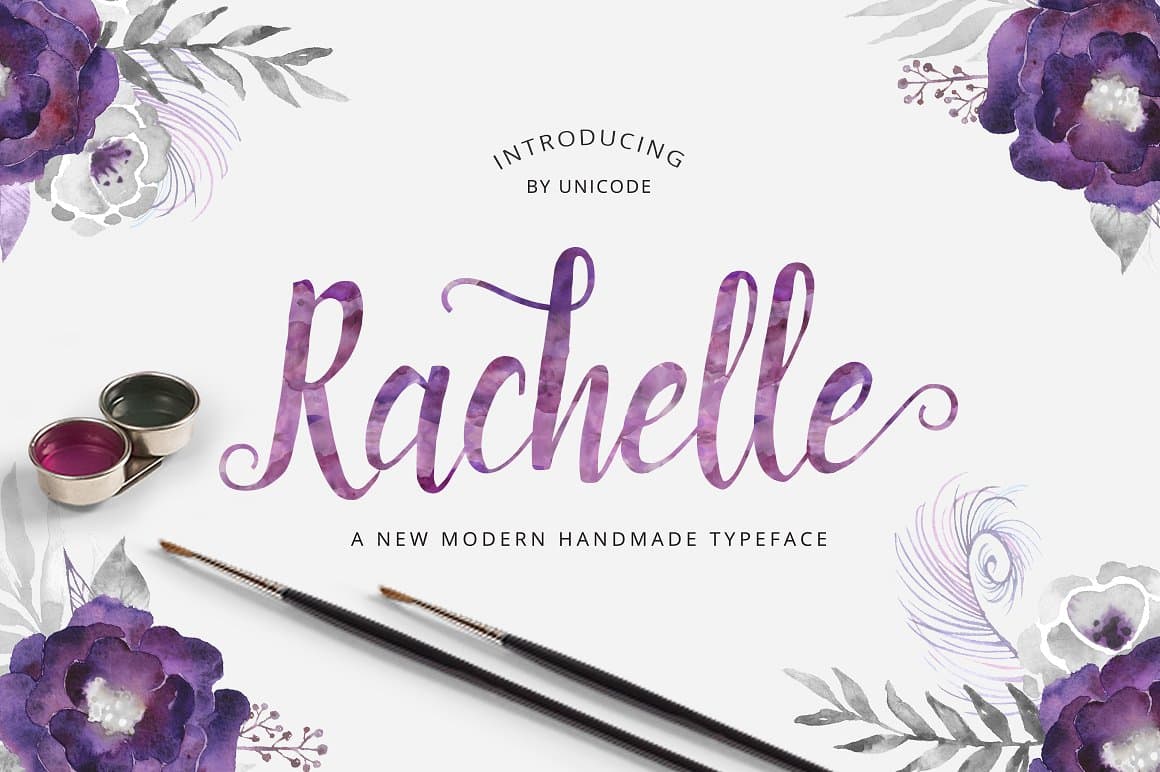 Rachelle is a stunning handwritten font, packed with fun elegant swashes.
Author : Unicode Studio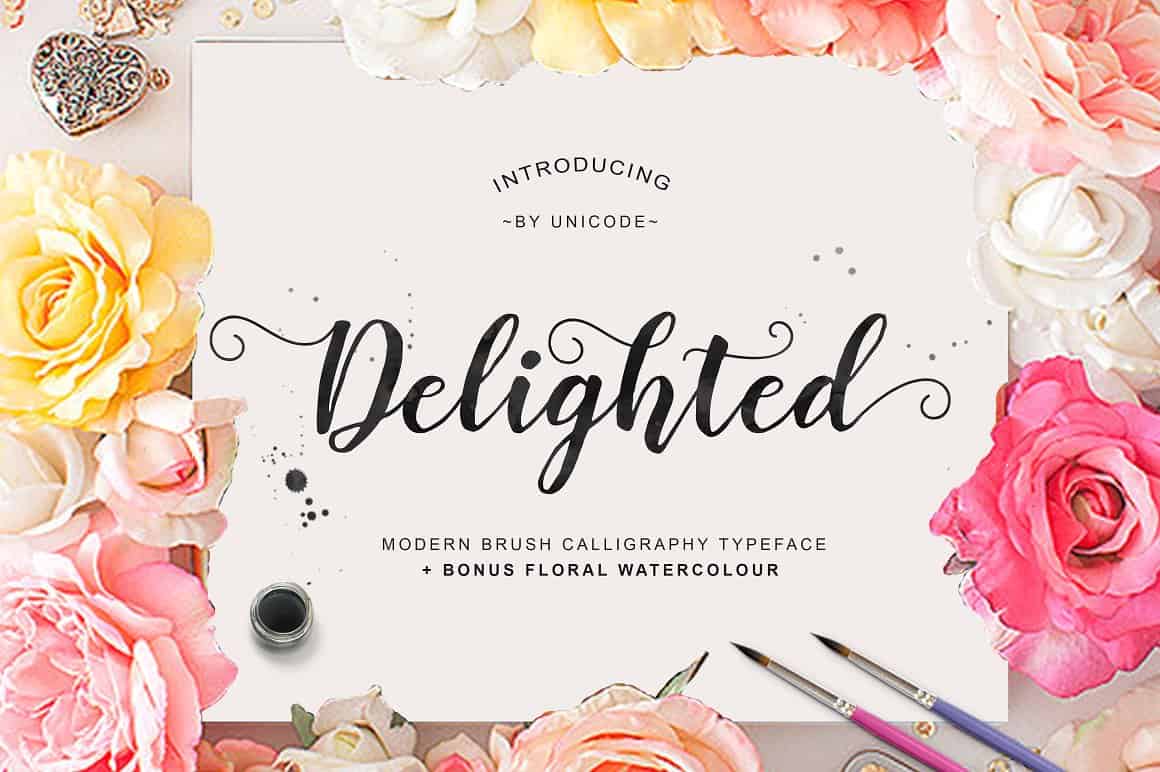 Delighted is a fun handwritten script. It's was created with a fine brush and features a modern calligraphic style.
Author : Unicode Studio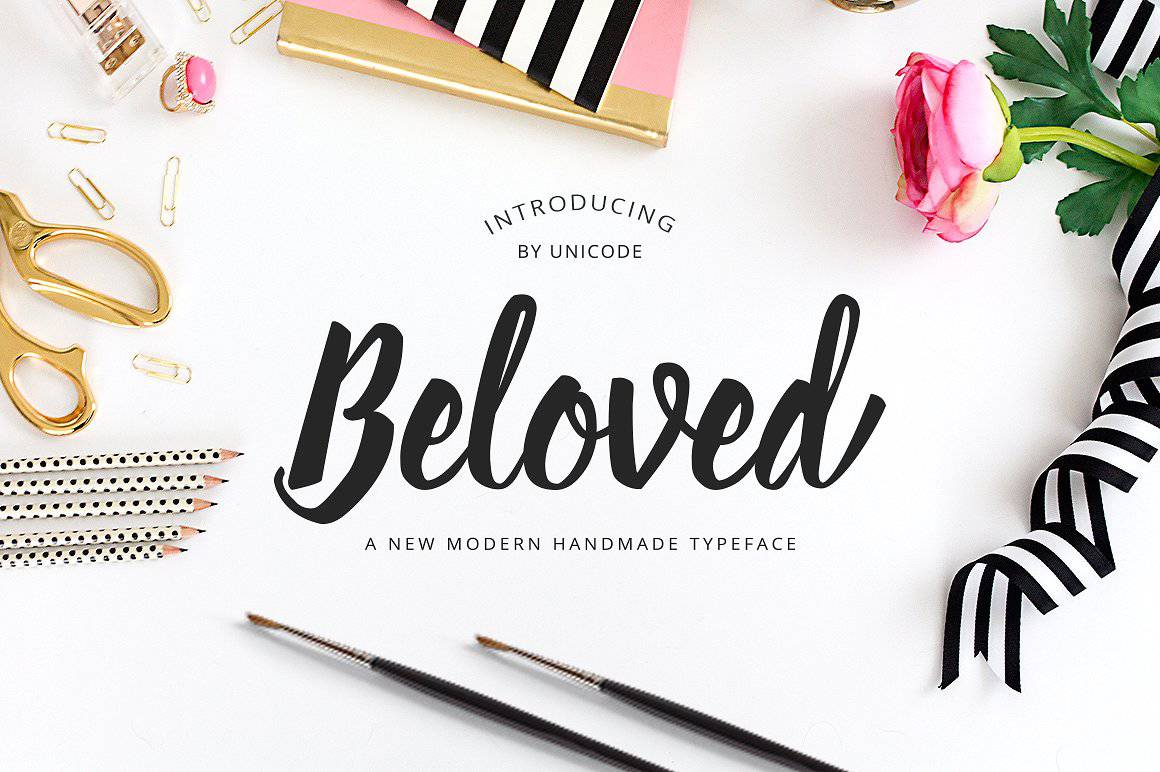 Beloved is a fluid, strong handwritten type created by the Unicode design studio.
It's suitable for many different types of projects.
Author : Unicode Studio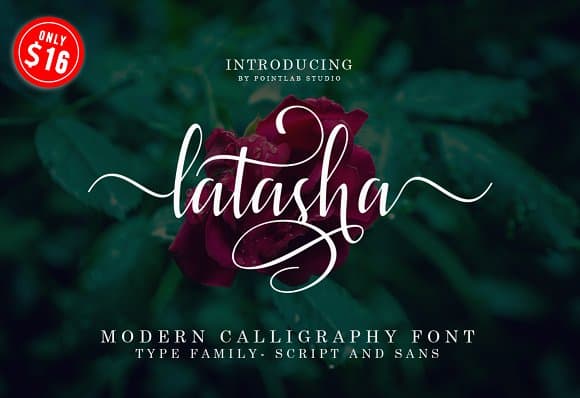 Latasha is a super-extensive script family stuffed with stunning alternates.
The family comes in 6 different weights and versions and is packed with 2245 unique glyphs!
Author : PointLab
How to install fonts in Windows
To install the font follow these simple steps:
Unpack the zip folder that you downloaded.
Go to the folder with the fonts and search for the .OTF or .TTF file (we recommend you always install the OTF file if available).
Double-click on the font as if you are opening an application.
Now the font installation window will open.
Click Install and wait till it's done.
That's it! You have now installed a font.