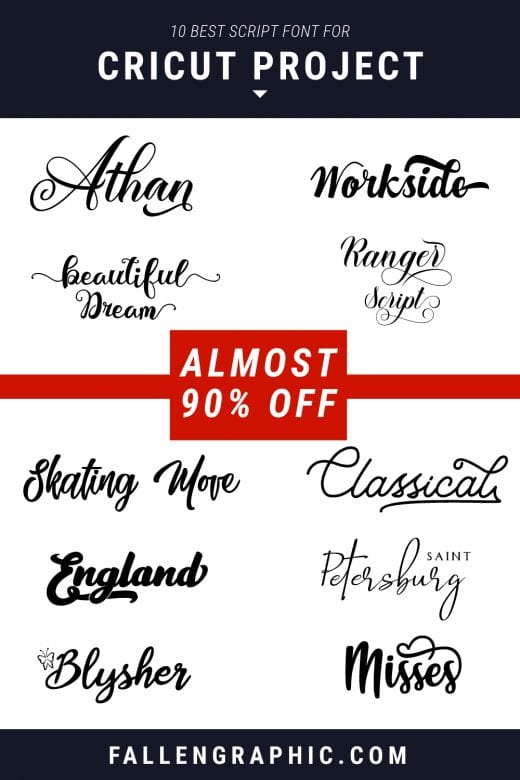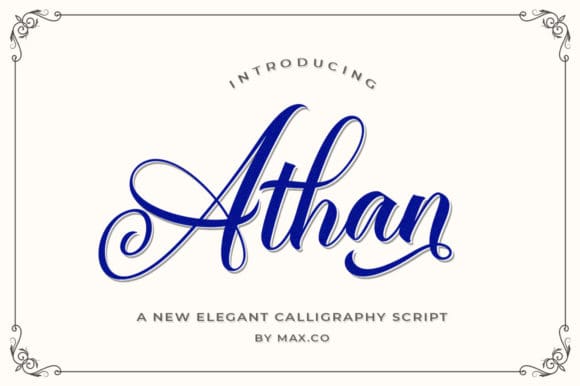 Athan Script is a unique claligraphy font, designed with a classical touch.
It's fancy, elegant letters have a italic style and comes backed with modern swirls and swashes, that will make your work stand out.
Because of it's elegant composition, this font is suitable for a large range of uses such as logos, branding, packaging, and much more. The only limitation is your imagination!
Author : Max.co Studio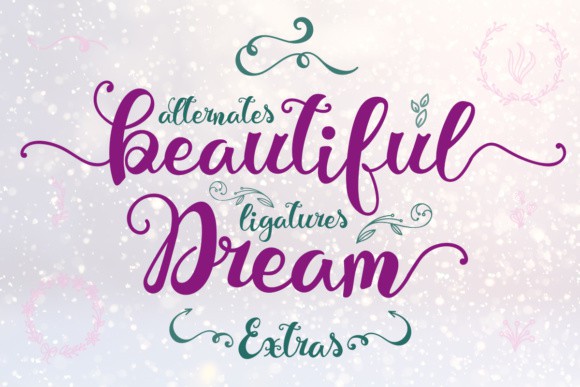 The Beautiful Dream is an elegant font designed for the creative spirits out there!
It was inspired by the quotes for the Black Friday bundle. It's delicately handlettered for a dreamy feel, and comes with a couple of alternates that are handy for stylish projects.
Just perfect for those who love to create quotes for social media, print and craft, whimsical collages, e-newsletters, web banners to skyrocket on social media!
You'll have all the great pieces you need to create something wonderful by just adding some swirls, banners, monograms, floral elements by using the extras!
Author : Illustrator Guru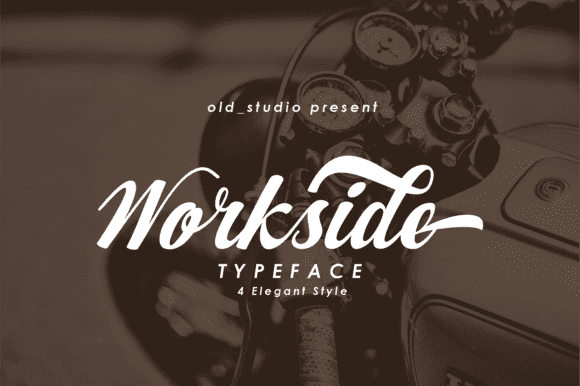 The Workside is a fresh, modern script font that comes with a vintage and neat style. It's easy to use and can be mixed and matched easily with other fonts.
The Workside has a modern take on classic Gothic typefaces. The typeface features two versions: regular and shadow, the 2 versions come in 2 different styles: slant and shadow slant.
Author : Analogous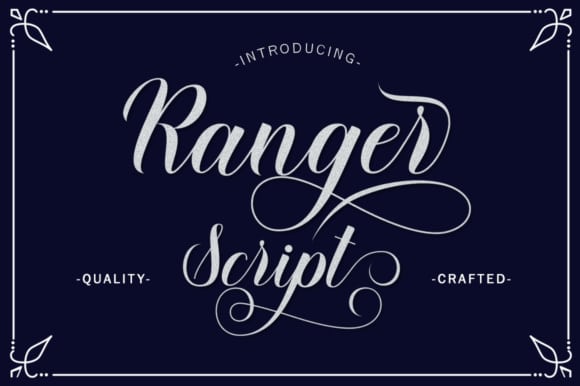 the Ranger is a modern calligraphy script. It has elegant letters which are perfect for every design that needs a feminine yet trendy typeface.
Author : LetterFreshStudio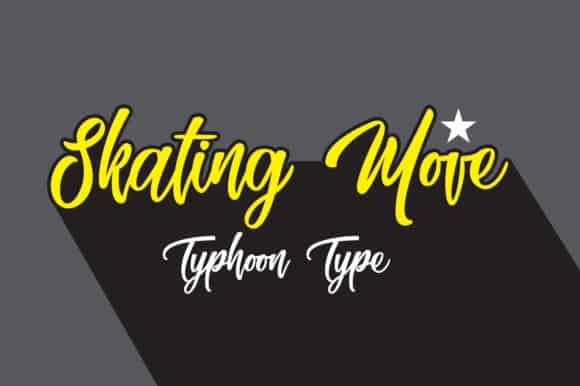 Skating Move is a skater type of font that has a fun edgy street look and feel.
Works great as a graffiti font and can be used for a large number of different types of designs.
Author : Typhoon Type™ – Suthi Srisopha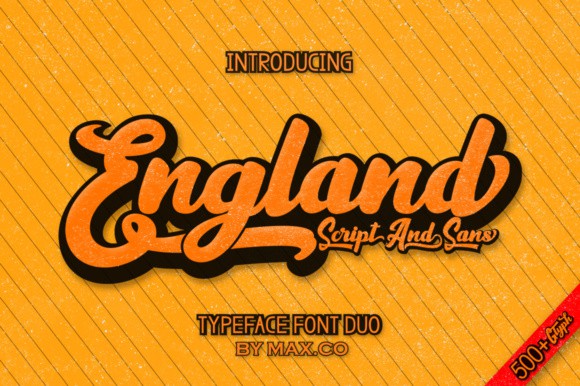 England is a striking typeface that comes in 4 variations. It can be used for various purposes such as logos, wedding invitations, t-shirts, letterheads, signage, news, posters, badges, and much more!
Author : Max.co Studio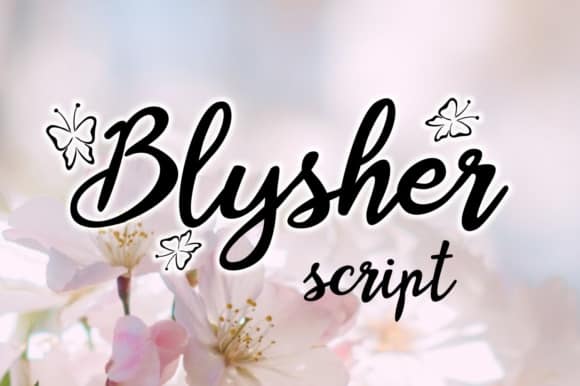 Blysher is a handwritten font with butterfly decorated capital letters.
Great choice for projects made with monograms, and the text looks pretty with the delicate butterflies.
Type "[" and "]" to get extra butterflies between letters. For example B]lyshe[r
Download and use across a huge range of programs such as Adobe programs, Corel programs, Cricut and many others!
Author : Eva Barabasne Olasz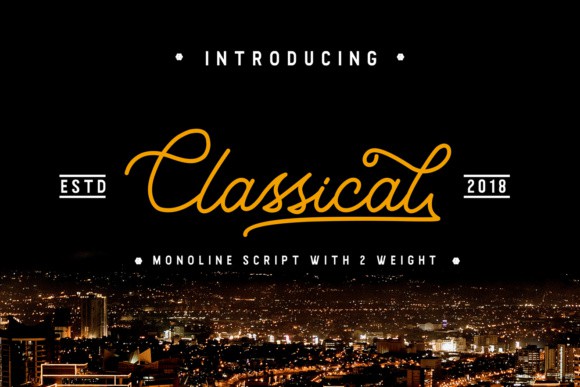 The Classical is a monoline typeface which comes in a regular and a bold version. Its regular version has a classic and elegant feel while its bold version will give your design a striking look.
Author : MLKWSN studio
9. Saint Petersburg Duo Font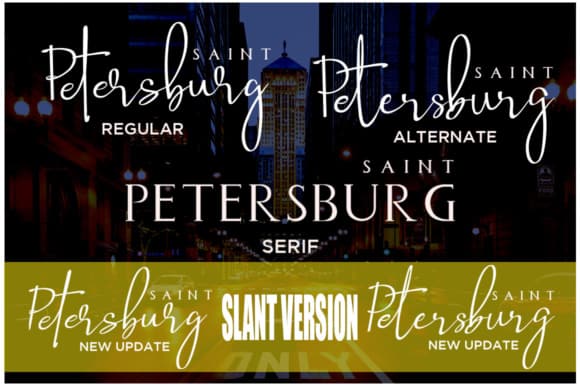 Saint Petersburg is a fashionable, new handwriting font script with some sexy stylish extras. Saint Petersburg font was created to look as close to a natural handwritten script as possible and comes to life as if you are writing it yourself.. Saint Petersburg is good to combine with Serif fonts.
Author : Haksen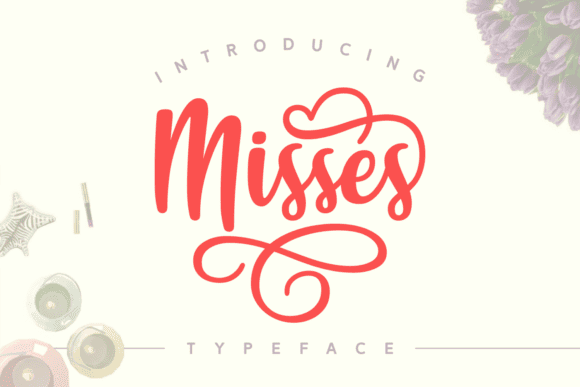 Misses is a gorgeous handwritten script font, perfectly crafted to give your work a wonderfully whimsical feel. This font has tons of alternate characters, and you can mix'n'match the caps for an incomparable look.
Author : Situjuh
How to install fonts in Windows
To install the font follow these simple steps:
Unpack the zip folder that you downloaded.
Go to the folder with the fonts and search for the .OTF or .TTF file (we recommend you always install the OTF file if available).
Double-click on the font as if you are opening an application.
Now the font installation window will open.
Click Install and wait till it's done.
That's it! You have now installed a font.